Connections keeps the material rolling as this end of the year EP followed three LPs released over the last two years. The Guided By Voices comparison is impossible not to notice as this Columbus, Ohio band embraces the lo-fi sound but you will also hear their very Replacement like rock that helps make each recording their own. 5 Imaginary Boys is no different and should be an automatic purchase if you have liked their earlier work. If you have been unsure, this 7-inch is a perfect place to start and should send you back into their catalog.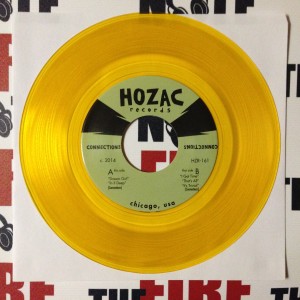 5 Imaginary Boys is exactly what you want it to be from these Ohio lo-fi dudes. The slightly hazed "Dream Girl" cruises along with a catchy foot tapping rhythm while "In II Deep" has big rock ideas from its opening drum stick count off. The closing, and just over a minute, "It's Trivial" is a satisfying ending to this outing. The track is the perfect end of the night type sing along where you think one more beer is a good idea and you cheers to all things good – Connections' music being one of them! The entire 7-inch runs a whopping 10 minutes long, so you should add this one to your collection.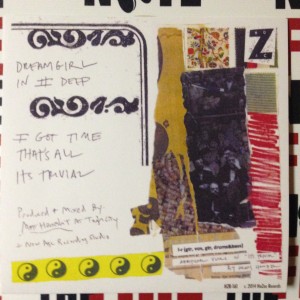 The jacket for this release is the open fold over type with artwork on both sides. The vinyl has its own paper sleeve inside. The first press included 150 on gold wax with another 400 on standard black. The gold copies are long gone but the black are still available from HoZac.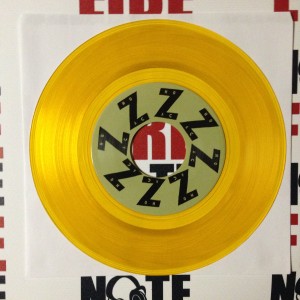 Conncections Website
Connections Facebook
HoZac Records
– Feature by Christopher Anthony

Latest posts by Christopher Anthony
(see all)