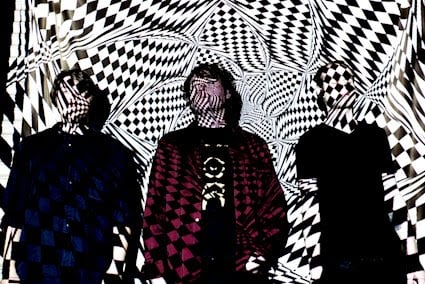 Shoegaze is a true under the radar genre but this Southampton band Burning House is helping put it back on the map quickly with their screeching feedback and fuzz drenched vocals. The band knows how to bring multiple indie layers together as you will hear on this song today how the guitar rhythms interlock with the upbeat tempo and arrangement.
Today's Friday Fire Track, "Mirror Song," has that Jesus & Mary Chain vibe mixed in with Swervedriver or if you remember the Detroit 90's band Majesty Crush I think they are very similar. Burning House brings that strong indie influence to this track as it has plenty of rock swagger to its underbelly while its guitars take you for a shoegaze ride.
Burning House have opened for Wire, after earning the appreciation of Colin Newman and have also played with the likes of Moon Duo, Shonen Knife, Is Bliss and Kagoule. A healthy resume for the band as "Mirror Song" will be on their LP, Anthropocene, which is due out in early 2019. Enjoy your Friday!

Burning House Website
Burning House Facebook
Thomas has a wide range of musical tastes as the NYC scene consistently broadens his pallet. Thomas is enjoying the opportunity to write at TFN and in his spare time is always looking for limited pressings of vinyl to add to his ever growing collection.
Latest posts by Thomas Wilde (see all)
Please follow and like us: