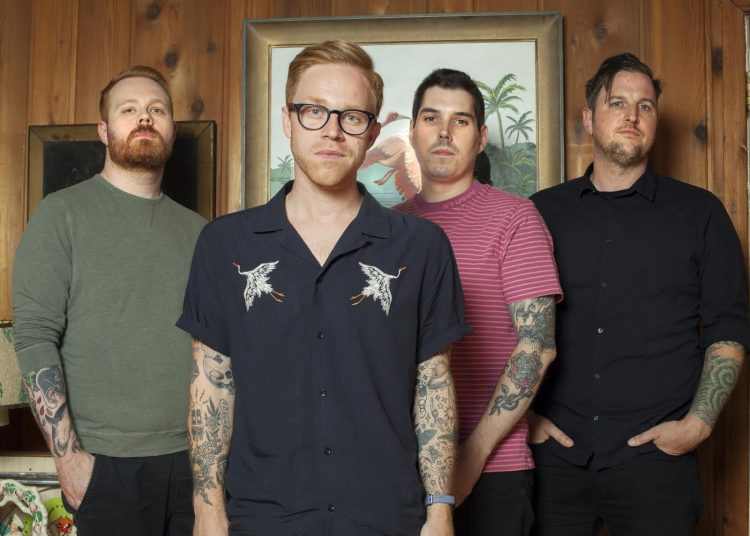 Today's premiere track, "Why I Run," is from Detroit, Michigan's Extra Arms! The group is fronted by Ryan Allen of Thunderbirds Are Now! fame and Extra Arms will be releasing their fourth LP, Headacher, on October 12 via Get Party Records.
What caught TFN's ear on this track is its high energy and pure drive. The guitar, the chords and even Allen's vocals gives off a very strong Superchunk/Thermals vibe which will have you humming along instantly. Quite possibly the track will even have you looking to increase the volume.
The song is about running but takes on a deeper meaning as you absorb its sense of purpose and how pushing towards something more is what it is all about. Extra Arms captures this in one line that can apply to so many other things when they sing – "it's not a race – it's a marathon!"
If you like the track you can pre-order the album at Extra Arms Bandcamp page HERE. You can also find Extra Arms on tour at the dates below!
Extra Arms Facebook
Extra Arms Tour dates:
9/7 @ Avenue Cafe, Lansing, MI – GTG Fest w/ The Plurals, the Stick Arounds & more
9/8 @ Dally in the Alley, Detroit, MI
9/21 @ DIY Street Fair, Ferndale, MI
10/5 @ Call the Office, London, ON w/ Grievances, Isolation Party & Seek
10/13 @ Cellarmen's, Hazel Park, MI – "Headacher" Release Show w/ Touch the Clouds & Reuther
10/26 @ The Burlington, Chicago, IL w/ SNST & Lettering
11/2 @ Yellow Cab Tavern, Dayton, OH w/ The 1984 Draft & more

After spending the early 90's managing a record store, the mid to late 90's producing alternative video shows and 00's blogging about the music scene Christopher Anthony is always ready to hear new music.

Latest posts by Christopher Anthony (see all)
Please follow and like us: