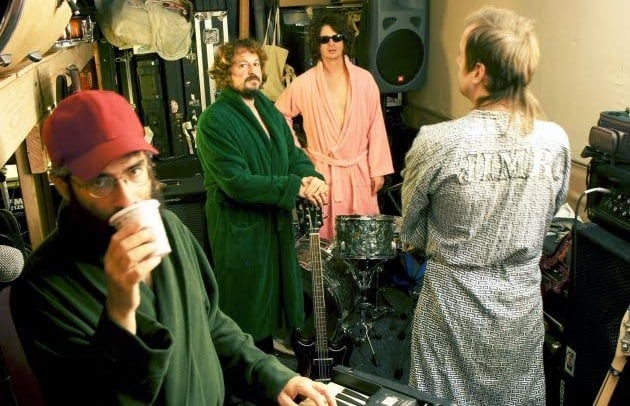 We are happy to feature the newest song from the New York ensemble Sunwatchers. The band returns in 2018 with their sophomore record simply titled II, which is due out on February 2nd via Trouble In Mind Records. Hopefully you remember the band's self-titled debut that Castle Face Records released in 2016, which was the perfect introduction to their instrumental world.
Once again, Sunwatchers give you a stylish instrumental jam today that is free jazz and instrumental psychedelic chaos. The first 55 seconds of instrument warm up brings you right into a guitar riff escalation before "Silent Boogie" takes off into a more focused swaying tune that keeps the tempo's blood pressure high. This ebb and flow on "Silent Boogie" is just what your Friday ordered! Enjoy.

Sunwatchers Website
Sunwatchers Facebook
Trouble In Mind Records
Thomas has a wide range of musical tastes as the NYC scene consistently broadens his pallet. Thomas is enjoying the opportunity to write at TFN and in his spare time is always looking for limited pressings of vinyl to add to his ever growing collection.
Latest posts by Thomas Wilde (see all)
Please follow and like us: