Liam Gallagher


As You Were
Warner Bros. Records [2017]


Fire Note Says: As You Were shows that Liam is a long way from being down and out.
Album Review: As a critic, I learned long ago to lower my expectations. When you expect greatness, that is when you get burnt. The same goes about expecting a poop emoji. If you go into a record thinking it is going to suck…most likely it will. That is why music is subjective. I say all of that because today I am writing about the long overdue Liam Gallagher solo debut.
Oasis was a great band. Nobody can talk me out of that regardless if the brothers of Liam and Noel Gallagher feuded constantly and like many other career artists – not every record was a gem. That being said, Noel was always the writing genius behind the music and Liam was the stand out front man. Apart, they both have had successful outings. Noel and his high flying birds have a solid debut and a sophomore record that didn't quite equal the beginning with a third record coming out in November. Liam fronted Beady Eye that had a descent debut with 2011's Different Gear, Still Speeding and a sophomore record in BE (2013) that split critics and was their last output.
That leads us to As You Were, which is all Liam right down to his mug on the cover. It has rock n roll swagger which matches his fiery attitude and enough catchy tunes that had me hitting repeat. Knowing Liam has never been a songwriter, it is not surprising that many of the tracks were co-written with talented songwriters such as, Andrew Wyatt (Lorde, Bruno Mars), Michael Tighe (Adele, Mark Ronson), Iain Archer (Snow Patrol "Run"), and Greg Kurstin (Adele "Hello", Foo Fighters, Beck). The material turned out ok as some songs still don't feel like they have substance but the big sounding Oasis like opener "Wall Of Glass" is a great song. The totally different loner vibe on "Chinatown" fits Liam's personality and "For What It's Worth" is the big ballad that you always knew was coming on an Oasis album.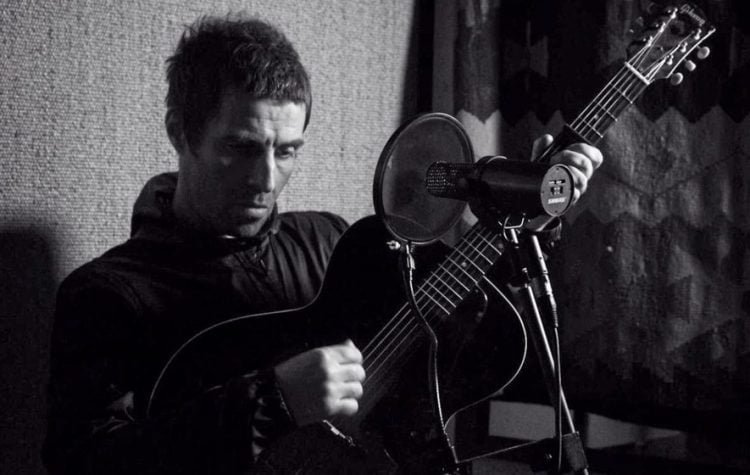 What I like about As You Were is that there are no big surprises. Liam didn't attempt folk, polka or reggae. He just put out a Britpop record that has the right amount of underlining pop and just enough guitar to keep me coming back. The foot stomping more 70's rock on "You Better Run" is a winner, while the closer "I've All I Need" sounds very modern and the orchestration is big on several tracks that include the soaring "Bold." As You Were has the expected Beatles influences, some T. Rex pieces and don't tell anyone but I could sense some Blur here as well.
Basically, if you have been an Oasis fan then As You Were should work for you. It does not represent the glory days but also isn't an embarrassing mess that some would have expected. If I was keeping score, I still think Noel's debut was better but As You Were slides right into second.
Key Tracks: "Wall Of Glass" / "For What It's Worth" / "Chinatown"
Artists With Similar Fire: Beatles / Ian Brown / Paul Weller
Liam Gallagher Website
Liam Gallagher Facebook
Warner Bros. Records
– Reviewed by Christopher Anthony

After spending the early 90's managing a record store, the mid to late 90's producing alternative video shows and 00's blogging about the music scene Christopher Anthony is always ready to hear new music.

Latest posts by Christopher Anthony (see all)
Please follow and like us: