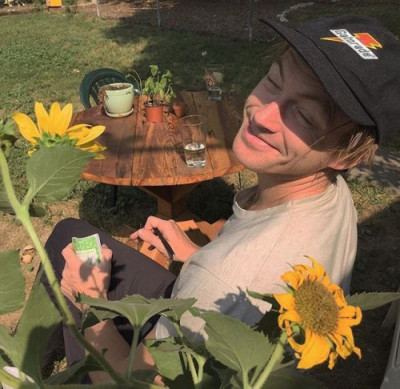 Today's Friday Fire Track is from Long Island's Lost Boy?. Davey Jones is the mastermind behind the moniker and he has been pumping out experimental pop since around 2011. Last year, the first Lost Boy? full-length album, Canned, was recorded as a full band which produced excellent results.
The process has not slowed down as Lost Boy? is back quickly with the new recently released sophomore LP Goose Wazoo. Today's track is the title song and it is a good example of the loose indie pop that Lost Boy? puts out. They bring a good mix of old school Elephant 6 collective sound stirred with the good times of Ween.
The harmonized layered chorus in the song will have you humming along in minutes and I will guarantee if this type of indie sound is your thing that you will want to hear the entire record. There is also some very cool looking limited vinyl to buy up at Lost Boy?'s Bandcamp page as well so get going!

Lost Boy? Website
Lost Boy? Facebook
Little Dickman Records
State Capital Records

After spending the early 90's managing a record store, the mid to late 90's producing alternative video shows and 00's blogging about the music scene Christopher Anthony is always ready to hear new music.

Latest posts by Christopher Anthony (see all)
Please follow and like us: