The Dandy Warhols


Distortland
Dine Alone Records [2016]


Fire Note Says: The Dandy Warhols focused return yields results.
Album Review: The Dandy Warhols are a staple indie band that had their most success in late 90's – early 00's and produced some severely infectious tracks such as "Bohemian Like You," "Not if You Were the Last Junkie on Earth" and "We Used to Be Friends." The Portland band never went away but have been taking longer breaks between records as it has been four years since their last as we now have Distortland – their ninth full length.
Still leaving behind the more upbeat power pop that made them successful, Distortland feels and sounds appropriate for the Dandy's current place in the scene. They have always balanced the in your face singles with dreamy soundscapes and beats which Distortland is filled more with the later. But compared to before, this record has a better direction and cohesion as it is their best listen since 2003's Welcome To The Monkey House. With slow "in your head" burners like "Catcher In The Rye," "STYGGO" and "You Are Killing Me," The Dandy Warhols strike the nerves that made you love them the first time. Each track has a foot tapping pulse that works. They groove, they have attitude and these 10 tracks had me coming back for more.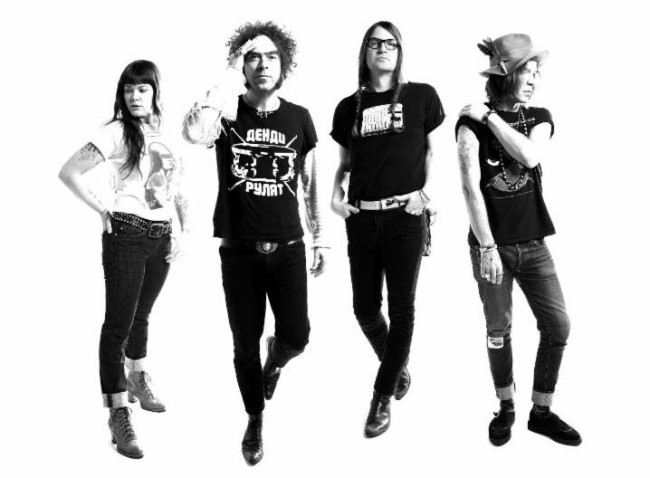 I always figured that singer Courtney Taylor-Taylor would just fade away because he always had that swagger to him – either it was top of the bill or nothing at all. The good news is that his age, maturity and reflective side have emerged as Distortland is much more a review of life than glitz or brash. I think longtime fans can easily connect with this direction and honestly, we all have turned down the stereo a little bit more frequently these days. Distortland is the shortest full length the Warhols have released at 34 minutes, so they are all about getting in and getting out with focus. No songs here feel bloated, overdone or out of place.
To be honest, I am not sure how many more full lengths The Dandy Warhols have in them. Even the last line in closer "The Grow Up Song," Taylor-Taylor simply states "I've got to admit – I am too old for this shit." But with age comes wisdom and based on Distortland, I feel The Dandy Warhols have plenty more to contribute and I wouldn't close the book completely on them reaching down and pulling out another super catchy tune while they are at it. Regardless of their next step – we will be ready.
Key Tracks: "Catcher In The Rye" / "STYGGO" / "You Are Killing Me"
Artists With Similar Fire: Nada Surf / The Velvet Underground / Blur

The Dandy Warhols Website
The Dandy Warhols Facebook
Dine Alone Records
– Reviewed by Christopher Anthony

After spending the early 90's managing a record store, the mid to late 90's producing alternative video shows and 00's blogging about the music scene Christopher Anthony is always ready to hear new music.

Latest posts by Christopher Anthony (see all)
Please follow and like us: