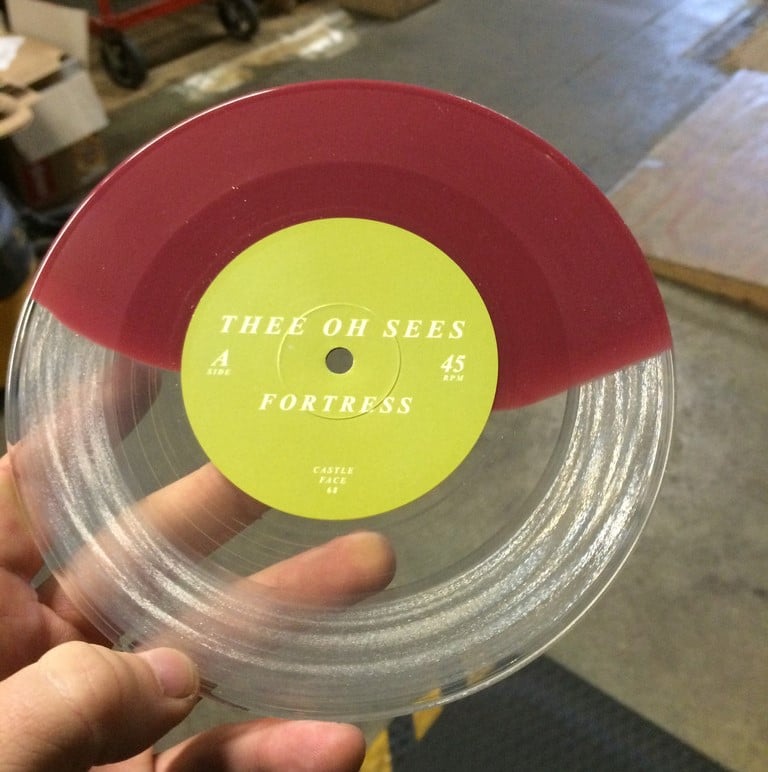 This 7″ has material that was culled from the same sessions as last year's Mutilator Defeated. "Fortress" is backed by "Man In A Suitcase," an old live favorite.
I don't have any pressing numbers on this one but they are still available so I might guess at least 1000 to 1500 copies?. Eventually they will sell out (as most limited Castle Face variants do) but the good news is you can still grab a limited Half Clear, Half Marooned Edition HERE.

Online Music Magazine: Independent Music Reviews, Vinyl Spotlights, Music News, Videos, 7-inch record features + more!
Latest posts by Fire Note Staff (see all)
Please follow and like us: