Beach Slang


The Things We Do To Find People Who Feel Like Us
Polyvinyl Records [2015]


Fire Note Says: Did you think Beach Slang was going to slow down on their debut? Think again!
Album Review: Beach Slang is for everyone that wants to rock. In the spirit of The Replacements, early Goo Goo Dolls, Jawbreaker, The Gaslight Anthem and Superchunk, the Philadelphia band is the next to raise their torch in this elite club of no frills rock that has attitude, heart and plenty of big guitar moments. The Things We Do To Find People Who Feel Like Us is the band's debut full length but if you have been following this group for a little while then you already know some of what to expect because the album is very similar to last year's excellent EPs, Cheap Thrills On A Dead End Street and Who Would Ever Want Something So Broken?
The key piece that I liked about The Things We Do To Find People Who Feel Like Us is that the record is fast. You get 10 songs in 27 minutes. The album never slows down and powers through you and anything you are doing. I will admit at first, I was looking for a little more diversity from Beach Slang because this record really does continue the style from their earlier recordings but after repeat listens, I backed down from this critic because their youth can't be contained. Why should it? If you have the stamina, I say go for it!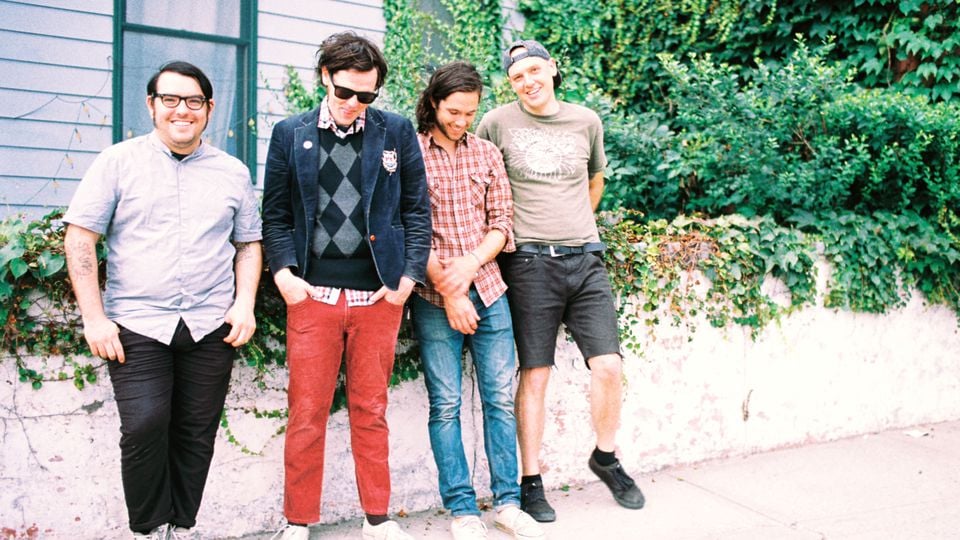 I will point out that "Too Late To Die Young" and "Porno Love" do slow the churn down as the earlier track brings out the acoustic guitar. The throated delivery from James Snyder has never sounded more confident. This is even the case when his vocal is somewhat distorted and sits just above the pounding instruments. On songs like "Noisy Heaven" and "Young & Alive," you will hear plenty of backing vocals which gives Beach Slang its "band" cohesion that works. You wouldn't want it any other way. When Snyder stress sings "we are young and alive," you not only hear it, but feel it as Beach Slang have plans to be around for a while – The Things We Do To Find People Who Feel Like Us is a solid first chapter.
Key Tracks: "Ride The Wild Haze" / "Bad Art & Weirdo Ideas" / "Young & Alive"
Artists With Similar Fire: The Replacements / Jawbreaker / The Gaslight Anthem

Beach Slang Website
Beach Slang Facebook
Polyvinyl Records
– Reviewed by Christopher Anthony

After spending the early 90's managing a record store, the mid to late 90's producing alternative video shows and 00's blogging about the music scene Christopher Anthony is always ready to hear new music.

Latest posts by Christopher Anthony (see all)
Please follow and like us: