SPORTS


All Of Something
Father/Daughter Records [2015]


Fire Note Says: SPORTS pulls out a winner with sophomore record All of Something!
Album Review: SPORTS is a basement rock band, started in 2012 at Kenyon College in Gambier, Ohio. The group has had all the normal up and downs of beginning young bands but on its sophomore album, All of Something, SPORTS has nailed their sound. It is a free for all, spirited, laid back, honest, quick and catchy thriller of an indie record that for sure will make them your new favorite underdog to cheer for.
All of this excitement starts with singer Carmen Perry and her innocent and sweet delivery that at times is stylistically a little out of tune but always in control. This spoken and sung lyric approach never has the complete focus which makes things run clean because it is the perfect complement to the band's capable jangle and rock out moments. The opening "Stunted" is a great example, as Perry's hush vocals begin the track before the big guitar and drums pound in and she raises her voice just above the noise. Then the harmonizing kicks in and drives this track to its end. "Saturday" is a just over one minute indie pop punk pleasure that will have you singing along in 30 seconds. "Getting on In Spite Of You" is a great track that sums up much of All of Something because regardless of age, everyone can identify with SPORTS when they are still trying to figure out the first steps of adulthood.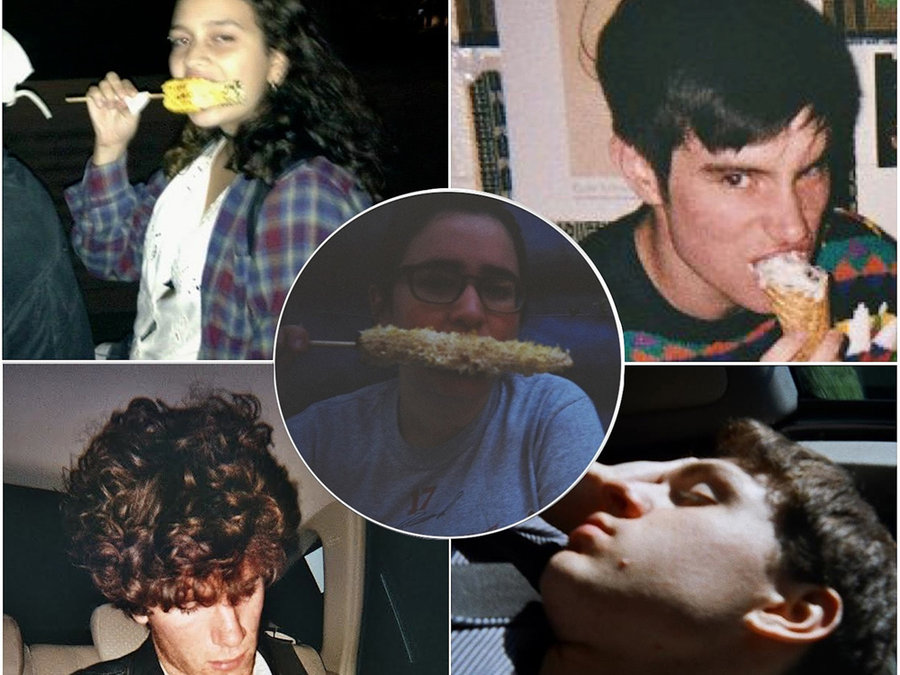 Even though All of Something runs a mere 23 minutes, its 10 songs offer much more than a one trick show. On the ballad "Harder," you can hear the pain in Perry's voices when she sings "I'm driving home now because it's not you anymore" and when she states "I'm gonna scream from the washing machine because I shrunk all my dresses again" on "The Washing Machine," you know there is more to the story than carelessness. This honest approach to songwriting works for SPORTS and when they quickly change tempos and harmonies the tracks stick. All of Something was recorded in Philadelphia with producer and musician Kyle Gilbride (Waxahatchee, Girlpool, Swearin') which seems to be a natural fit for the band. SPORTS remind me of some of the great female fronted indie groups from the 90's with their sharp wit and tight guitar but when the current day Millennials blend in their laid back attitude, All of Something becomes truly memorable!
Key Tracks: "Saturday" / "Harder" / "The Washing Machine"
Artists With Similar Fire: That Dog. / Swearin' / Sincola

SPORTS Website
SPORTS Facebook
Father/Daughter Records
– Reviewed by Christopher Anthony

After spending the early 90's managing a record store, the mid to late 90's producing alternative video shows and 00's blogging about the music scene Christopher Anthony is always ready to hear new music.

Latest posts by Christopher Anthony (see all)
Please follow and like us: