Lou Barlow Brace The Wave / 500 Hand-Numbered Color Copies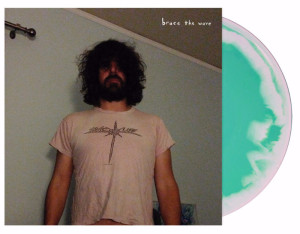 Lou Barlow (Sebadoh, Dinosaur Jr., Folk Implosion) will release his first solo album in six years on Joyful Noise Recordings. Like other JNR releases there are several cool vinyl variants to choose from.
Brace The Wave is now available for pre-order with a VIP Exclusive vinyl edition, limited to just 500 hand-numbered copies on marbled pink & seafoam vinyl. 100 random copies of this variant will include an original Polaroid "selfie" by Lou Barlow. Nice!
The record will also be available on a solid seafoam green variant, CD and Cassette which is limited to 200 copies in blue. You can pick up a copy HERE.

After spending the early 90's managing a record store, the mid to late 90's producing alternative video shows and 00's blogging about the music scene Christopher Anthony is always ready to hear new music.

Latest posts by Christopher Anthony (see all)
Please follow and like us: