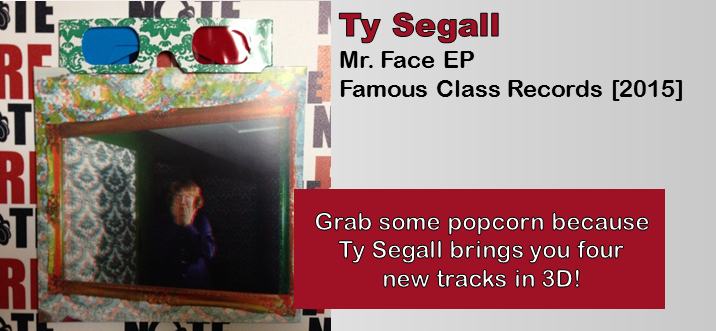 Ty Segall has been a Fire Note favorite now for some time and recently just snagged our top honors as the best album of 2014 with Manipulator. Well, no slowing Ty down as he shot out of the 2015 gate with this new Mr. Face EP on Famous Class Records. For fans, Mr. Face represents four more songs you need in your collection.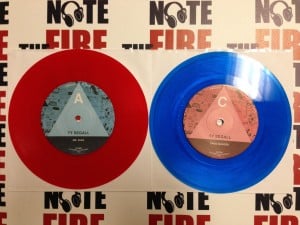 The lead off title track on the A-side is a perfect laid back mid-fi strummer that kicks into a high gear foot stomper with a minute left. "Circles" follows with a solid muffled drum beat and is the rowdiest song on the EP as it has both classic and psychedelic rock moments all wrapped up into it. The B-side keeps the hazy flow rolling as "Drug Mugger" grinds and feels like a flashback to his excellent Twins (2012) record. The closing song, "The Picture." is a peaceful hum along ballad that just floats along as Segall rides off into the sunset.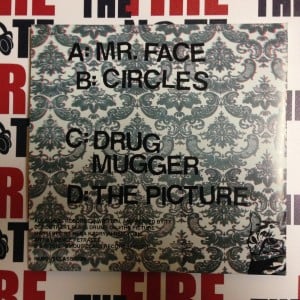 The Mr. Face EP caps off another quality listening experience from Segall. For fans expecting some leftovers from the more polished Manipulator, Mr. Face is not that record. The pop is here but cloudy, the full band sound is present but yet distant and Segall's vocals are up front but still sometimes can hide. This is more of a description of his earlier work as these four songs would really line up well with his 2010 release Melted.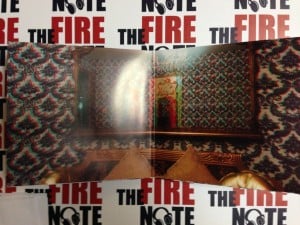 The packaging for this release is very unique as Famous Class states that its gatefold double 7″ EP is the world's first playable pair of 3D glasses. I will admit that I peered through the wax to test the theory and it worked – briefly. Just in case you can't see the 3D artwork on the cover or inside the gatefold using your wax circles, Famous Class was nice enough to give us a set of 3D glasses which worked perfectly. Pressed on translucent red and blue-colored vinyl, the records have their own poly-lined inner sleeve that fits nicely into a good looking double gatefold jacket that fits into a provided 7-inch poly protective sleeve. This first pressing was limited to 3000 copies and sold out but Famous Class has already pressed an identical second pressing with only the pressing numbers being the difference.
Ty Segall Website
Ty Segall Facebook
Famous Class Records
-Feature by Christopher Anthony

After spending the early 90's managing a record store, the mid to late 90's producing alternative video shows and 00's blogging about the music scene Christopher Anthony is always ready to hear new music.

Latest posts by Christopher Anthony (see all)
Please follow and like us: