Steve Earle & The Dukes


Terraplane
New West Records [2015]



Fire Note Says: Terraplane finds Earle & his Dukes exploring the swampy blues stomps of the Deep South.
Album Review: One of the benefits of a long career is that it gives an artist a chance to celebrate their influences and explore artistic tangents without getting locked into this style or that. In the 29 years since Steve Earle's successful debut album, Guitar Town, he helped define the parameters of alternative country alongside the likes of Willie Nelson and Emmylou Harris, including a bluegrass album recording with the Del McCoury Band, The Mountain (1999), and an album covering the songs of his hero Townes Van Zandt, Townes (2009). On Terraplane, his 16th studio album, Earle leans his musical compass in the direction of the blues, no doubt echoing the real-life breakup of his seventh marriage, this time to singer Allison Moorer.
The album's title echoes a Robert Johnson song, "Terraplane Blues," whose mythic tale of selling his soul to the Devil he retells in "The Tennessee Kid," the one talking blues on the disc. The disc opens with the harmonica driven "Baby Baby Baby (Baby)," a classic blues of sexual longing sure to fill the dance floor of a thousand juke joints, followed by "You're the Best Lover That I Ever Had," a song of loss and regret.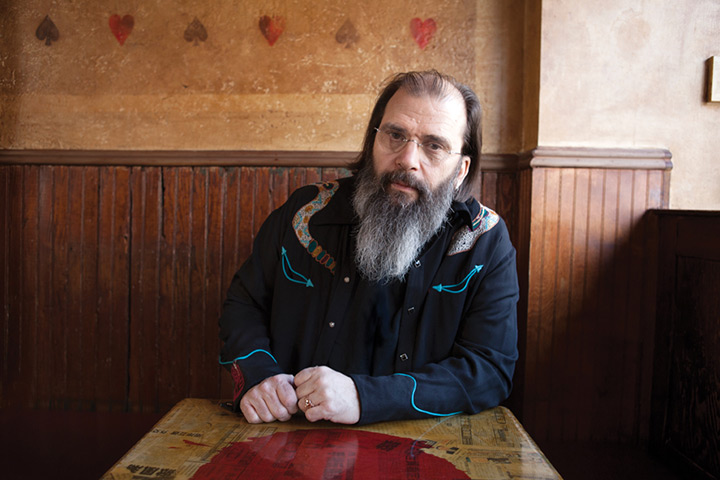 There are two sides of every coin. In "Ain't Nobody's Daddy Now," Earle celebrates the freedom that comes from no commitments, but in the brooding "Better Off Alone" comes to face the sad truth of missing one's companion. The talents of the Dukes' husband wife duo, The Masterson's mark these tracks; Eleanor Whitmore's fiddle on the former and lead guitarist Chris Masterson on the latter. Whitmore sings the duet number, "Baby's Just As Mean As Me," in a bouncy 30's pop style a la Leon Redbone.
For the longest time, Earle's work offered up a left leaning political critique of the excesses of American exceptionalism on albums like Jerusalem and The Revolution Starts Now, but he foregoes political commentary for the more personal reflections on his latest encounter with the failures of love. When he's not bearing his soul, Terraplane finds Earle & his Dukes exploring the swampy blues stomps of the Deep South, honoring the tradition of the backdoor man with the sleazy "The Usual Time," the objectifying of women with "Go Go Boots Are Back," and the lifestyle that personifies the genre in "King of Blues," all echoing low-tech ZZ Top riffs. The lesson of the Blues is that great heartbreak can be the fodder of great art, and this fun, bluesy set finds Earle trying to second that emotion with grit, honesty and no small amount of passion.
Key Tracks: "You're the Best Lover That I Ever Had" / "Ain't Nobody's Daddy Now" / "The Usual Time"
Artists With Similar Fire: Buddy Miller / Robert Plant / Peter Case

Steve Earle Website
Steve Earle Facebook
New West Records
– Reviewed by Brian Q. Newcomb
Latest posts by Brian Q. Newcomb
(see all)