Kanye West


Yeezus
Def Jam Recordings [2013]




Fire Note Says: Kanye comes at you 90 mph with the impressive Yeezus.
Album Review: Let me be the first to say that I am not a regular listener to Kanye West or rap music in general. You may stop reading now or you might just give this review a chance because like myself, many of our readers (I suspect) are not big rap connoisseurs or even want to think about this new Kanye record Yeezus. I definitely can understand that point of view and decision but The Fire Note is all about the experience of music and Yeezus is a record that will strike a nerve one way or another because it is abrasive, cocky, fierce and to be honest down right catchy and mesmerizing in multiple sections.
Right from the jamming electro noise that fills your speakers on album opener "On Sight", Yeezus takes a strong in your face stance, especially when West announces in the first several lines that "A monster about to come alive again" and I will agree that if there is any type of pecking order in this genre, Kanye may easily have just regained the throne. This of course is only on the first track because when the pounding beat of "Black Skinhead" starts throbbing through your headphones you instantly start moving along and get ready for whatever West can deal out. This includes strong drum beat marches and a hook that contains "I keep it 300, like the Romans; 300 bitches, where's the Trojans?" which once again might get under some listeners skin but the song just rolls and most will let it lie as its blend of rock, rap and R&B just raises the anticipation for the next track.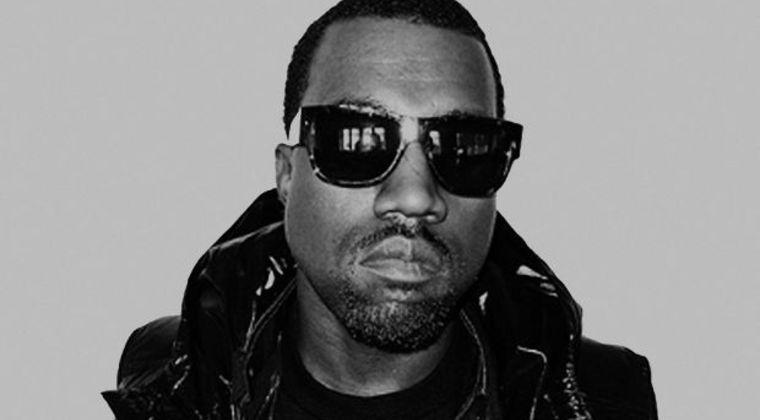 I will say that Kanye knows how to put it all together and by his own admission that he is not the best singer, he brings in tons of diverse artists to make up for any vocal talent that he may lack. The list is quite lengthy as Skrillex, Tyler The Creator, John Legend, James Blake, Thomas Bangalter (Daft Punk), Justin Vernon (Bon Iver) & several others all show up on Yeezus which easily helps push the record to another level. This guest list also includes Frank Ocean on the stunning outro during album highlight "New Slaves" which features Ocean's somewhat muffled vocals coming in for the last third of the song over a sample of Hungarian rock group Omega's "Gyöngyhajú Lány". The track hits you like a brick wall and then this finale is brilliantly addicting with Ocean's smooth voice being the mint on the pillow for the song.
These types of skilled sample placements have always been a strength in West's previous work and Yeezus shines in this category. Regardless of what you think about Kanye West, this record is a swagger blend of R&B, rap and indie spirit. This type of forward thinking and creativeness fills Yeezus right to the end of album closer "Bound 2" with a memorable sample from Ponderosa Twins Plus One track "Bound". Kanye West is still not for everyone and honestly most would-be listeners can't get by his politics and typical poor media interaction but remove all of those biases and just listen to Yeezus for the music and I guarantee you will want to hear this cohesive 40 minutes again!
Key Tracks: "New Slaves", "Black Skinhead" "Blood On The Leaves",
Artists With Similar Fire: Daft Punk / Radiohead / Kid Cudi
Kanye West Website
Def Jam Recordings
-Reviewed by Christopher Anthony

After spending the early 90's managing a record store, the mid to late 90's producing alternative video shows and 00's blogging about the music scene Christopher Anthony is always ready to hear new music.

Latest posts by Christopher Anthony (see all)
Please follow and like us: