Cy Dune


No Recognize EP
Family Tree Records [2013]



Fire Note Says: Cy Dune brings the fuzz, blues and rock n roll all in a mere 16 minute EP.
Album Review: Right from the opening guitar sprawl on "Where The Wild Things" you know that Cy Dune is going to fit into the 2013 scene just fine. Its electric, bluesy and slightly fuzzed up rock n roll has the same vibe as current indie standouts Ty Segall and King Tuff while also having a great story behind the creation of the No Recognize EP.
You see, Cy Dune is the new project from Akron/Family member and guitarist Seth Olinsky. Olinsky has worked on this project for over five years which has yielded over 100 songs. Originally planned out as a more acoustic affair Olinsky could never quite succeed in recording final versions that were to his liking. That all changed after reading Patti Smith's Just Kids which had a reset button effect on Olinsky and convinced him to plug in and let the tape roll. The result is 16 minutes of trashy, rough, raw and entertaining rock which unfortunately concludes too early but is great while it lasts.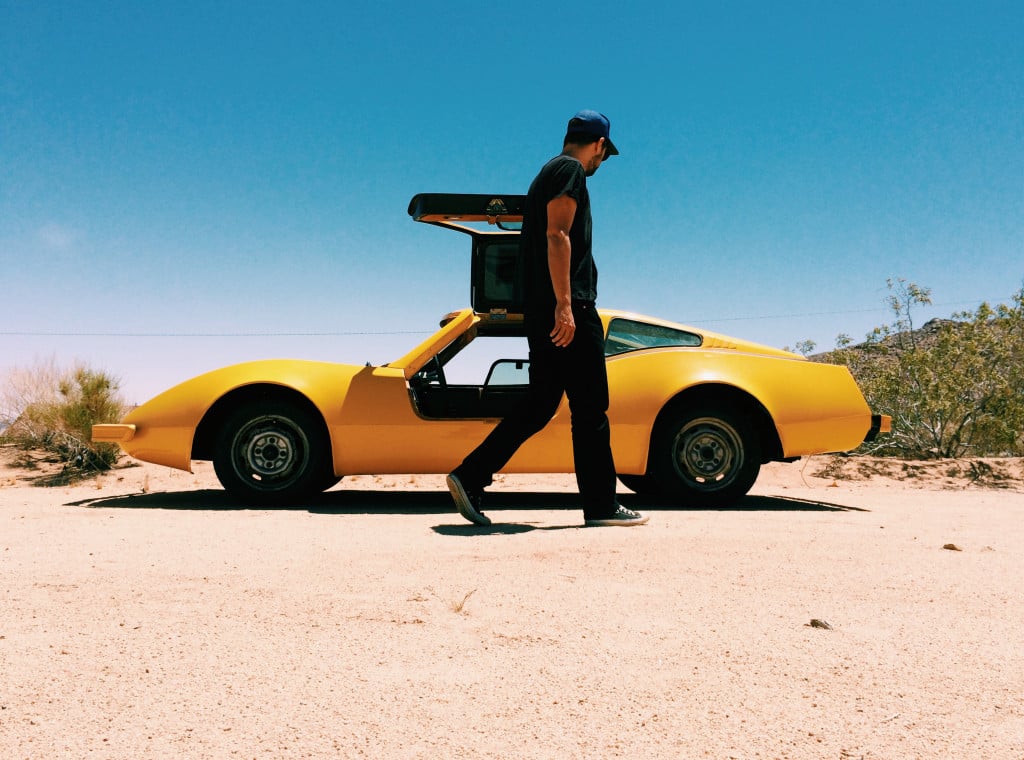 Cy Dune succeeds in giving the listener a good taste of different styles without being all over the place. This is not easy to do on an EP but after the big guitars in "Where The Wild Things" you get the thumping drum start on "Move the Room" before the laid back distorted vocals fly out front while a memorable guitar riff keeps coming at you from the back. The title track on the album offers a much clearer vocal as the song slows down. It is at this point Cy Dune revs back up for the chorus but somehow never lets the song out of control. The instrumental and short 42 second "Impulsive Field Occurrence" has a world flavor to it before the bluesy "Resentment" has an irresistible groove as Olinsky delivers a very Thurston Moore sounding vocal with tons of swagger.
The closing and quick "Yellin'" really makes you want to scream along as it is a fitting end to a fun EP. Cy Dune have a full length planned for later this year and I can already tell you that after loving No Recognize I am already on high alert. This EP is quick, effective and most certainly does its job by letting you know what Cy Dune can do – the exciting part is that this EP only features 6 of the 100 songs which means that the best may still be yet to come!
Key Tracks: "Where The Wild Things", "No Recognize", "Resentment"
Artists With Similar Fire: King Tuff / Ty Segall / Thurston Moore
Cy Dune Website
Cy Dune Facebook
Family Tree Records
-Reviewed by Christopher Anthony

After spending the early 90's managing a record store, the mid to late 90's producing alternative video shows and 00's blogging about the music scene Christopher Anthony is always ready to hear new music.

Latest posts by Christopher Anthony (see all)
Please follow and like us: