SideOneDummy vinyl reissues of Superdrag & Smoking Popes delayed.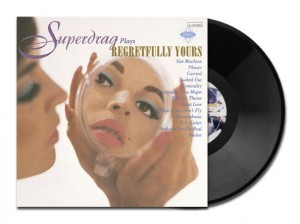 Due to manufacturing delays SideOneDummy Records announced that the vinyl re-issues of The Smoking Popes' Born To Quit and Superdrag's Regretfully Yours have been delayed until mid-February, 2013.  SideOneDummy states that there is a huge delay at the manufacturing plant where their vinyl is pressed which forced the release date of these two releases until next year.

After spending the early 90's managing a record store, the mid to late 90's producing alternative video shows and 00's blogging about the music scene Christopher Anthony is always ready to hear new music.

Latest posts by Christopher Anthony (see all)
Please follow and like us: