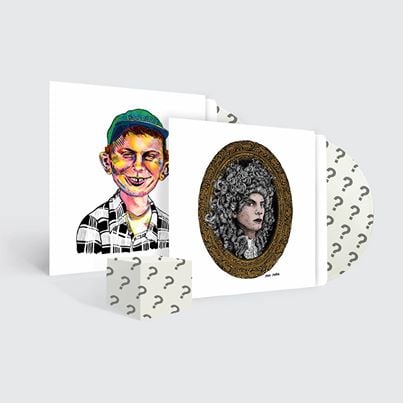 Can you really get enough of Mac DeMarco these days? No way you say. Here is something else to collect which may turn out to be very interesting.
The Wonderful World of Mac DeMarco 7″ Club Vol. 1. Every 6-8 weeks you will receive two 7″s in the mail featuring live, rehearsal or "other" recordings my Mr. DeMarco with or without "The Boys."
Each two singles will feature a portrait of Mac (the first two by Nic Greasy and C/T Founder Mike Sniper) on colored vinyl. There will also be more special components along with each batch of 7″s, a mixtape? A print? A Mac DeMarco Lighter? A Badge? Who knows! Some 7″s will be two-songer, some will be a 7″ EP of 3-4 songs.
You will not know what's on each 7″ until it gets out into the world, same with the color of the wax and the special surprises. Captured Tracks can only assure you: it will be worth it. There are only going to be 700, ever.
At the culmination of the series, you get a 12″ boxed set that holds all the 7″s in a compartment along with all the other components.
You can order a copy HERE.

Latest posts by Christopher Anthony
(see all)