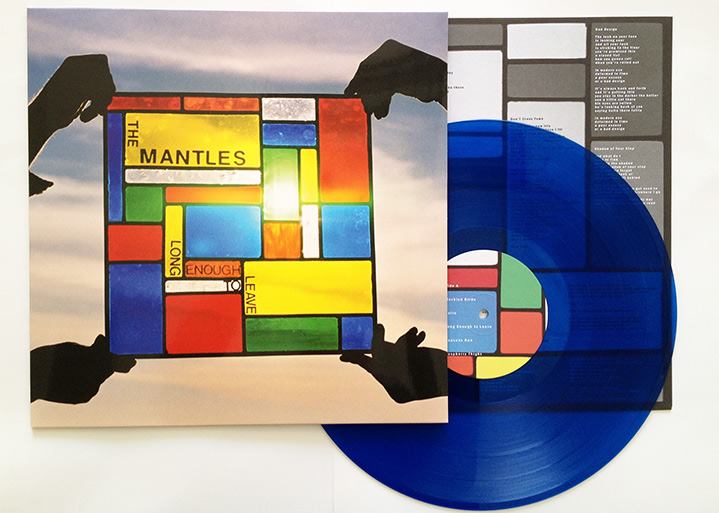 San Francisco/Oakland's The Mantles have been charting a unique path through the Bay Area's storied garage/pop scene since 2007. The early shows were loose & loud Velvets/Nuggets-bashing, always with weirdly catchy songs & oddball chord changes. Their first singles saw them honing their sound, building towards their excellent 2009 self-titled debut album (on Siltbreeze) and follow-up EP on Mexican Summer. Loosely aligning with artists like White Fence and Ty Segall, The Mantles thoroughly modernize and personalize the folk-rock tradition.
Now on Long Enough To Leave, The Mantles still color outside the lines but dial a cleaner, more infectious sound. SF's Kelley Stoltz (Sub Pop) recorded the new album with enough savvy to make it pop while keeping the performances idiosyncratic & affecting. Sharp ears may spot bits of early Love, New Zealand's Flying Nun label and LA's Paisley Underground, but The Mantles are very far from revivalists and have more song-writing and arranging skill at their disposal than many bands could hope to have.
You can pre-order a copy at Slumberland Records HERE. The album is out June 18.


Latest posts by Christopher Anthony
(see all)