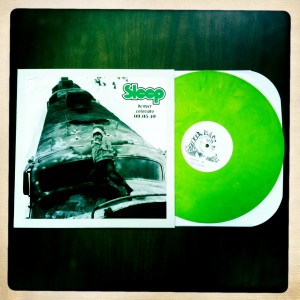 Outer Battery Records are avid record collectors and sometimes offer albums that they couldn't release but know would be perfect for fans of their label. Sleep's "Live in Denver" is one of those records.
Recorded in 2010, "Live in Denver" was just released by the Chalker Place Records. Pressed on pot green vinyl, and in a limited edition of just 420 copies, Outer Battery is selling a box of them. Hurry over there now if you want one before they are all gone!
You can snag on HERE while they are still available!

Latest posts by Christopher Anthony
(see all)