TFN is excited to premiere a new track from Rob Crow (Pinback) and Kramer titled "Kerosene." This song is part of the new Kramer collaborative EP series titled Rings Of Saturn, released via Shimmy-Disc. The series consists of six EPs featuring various vocal collaborators, including Britta Phillips (Luna, Dean & Britta), Paul Leary (Butthole Surfers), Jad Fair & Danielson, Eerie Wanda, and David Grubbs (Gastr del Sol).
Accompanied by a visually stunning video created by Crow himself, "Kerosene" showcases the Pinback frontman's signature voice, which seamlessly balances power and delicacy while creating a sense of urgency. The video features Crow penning the lyrics as he soars high in the air, adding to the captivating experience.
The Rings of Saturn EP series is not only musically intriguing but also visually appealing. The set comprises six 7″ EPs pressed on red, orange, yellow, green, blue, and purple vinyl, respectively, all packaged in an ornate laser-etched wooden box. Each record features cover photography by William Coupon. It's worth noting that this limited edition box set is hand-numbered and restricted to just 333 copies, available exclusively through Shimmy-Disc, which can be found HERE.
Overall, this collaboration between Rob Crow and Kramer, showcased in "Kerosene," is a great introduction to the Rings of Saturn EP series. The unique combination of musical talents and the visual aesthetics of the box set make it an exciting release for fans and collectors alike.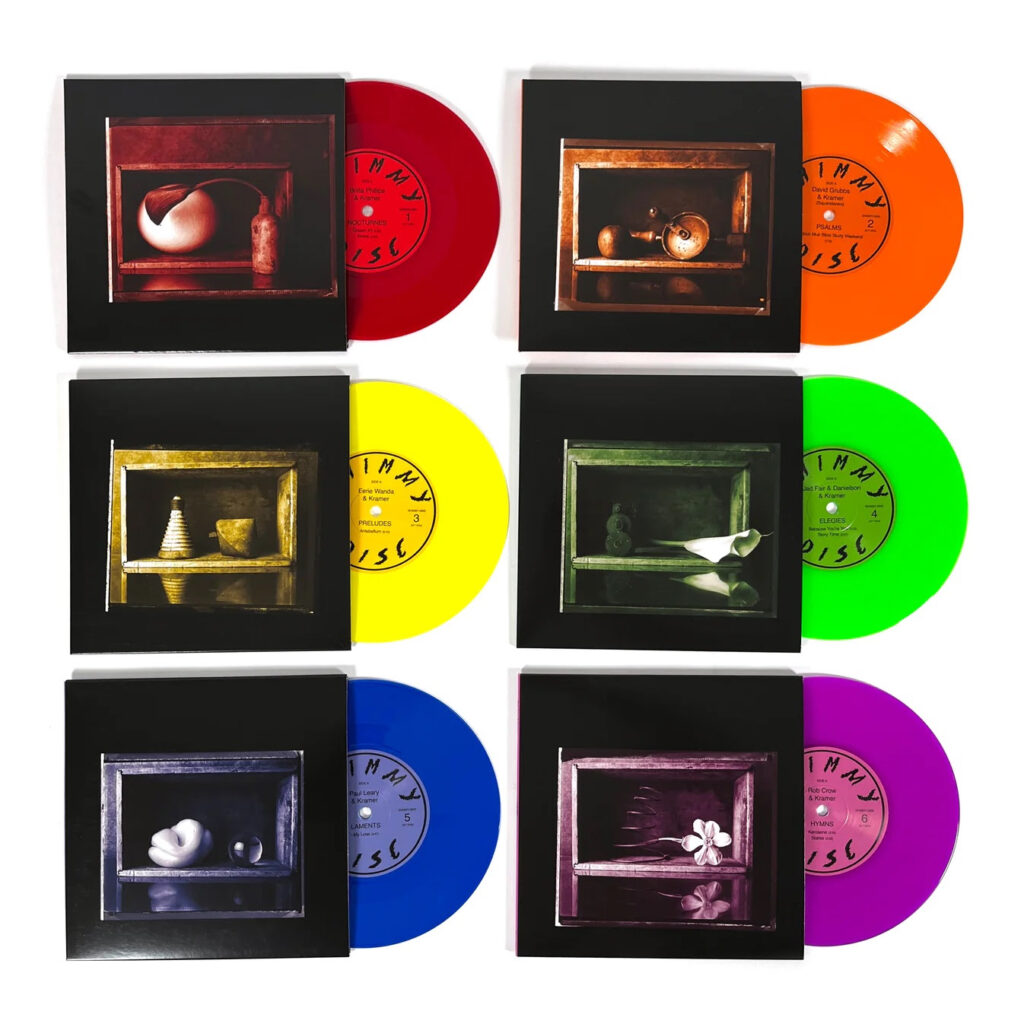 Latest posts by Christopher Anthony
(see all)