Yes


The Studio Albums 1969-1987
Atlantic Records [2013]



Fire Note Says: A box set from progressive rock kings Yes – just in time for Christmas!
Album Review: There is absolutely no need for this box set's existence and yet I am overjoyed that it's here. The only thing that's new here is a re-mastered version of 1987's Big Generator. Not quite a career-spanning set (it leaves off twenty-five years of uneven, late-era Yes music) this 13 disc monster does contain everything that could be categorized as essential within the Yes canon. There can be no real discussion of progressive music without Yes. They had it all: the iconic logo, the Roger Dean artwork, virtuoso musicians at every station and more line-up changes than Guided By Voices! And unlike most of their contemporaries they weathered the punk rock and disco storm just fine – albeit in an altogether different guise. But best of all, Yes is still among us touring, recording. Although their high water mark (1972's Close To The Edge) was 40 years ago it's pretty remarkable how fresh and unique the majority of their classic work sounds today.
The first two albums were forgettable, but not entirely awful, records. Things began to click with the addition of Steve Howe on guitar to compliment Jon Anderson's celestial vocals, Chris Squire's lead bass and Bill Bruford's jazz-inflected drumming and with The Yes Album they released the first of six perfect examples of prog excellence. Things only got better on fourth album Fragile as Rick Wakeman entered the fray. Armed with an actual hit ("Roundabout") Yes had overtaken rivals King Crimson and Emerson, Lake & Palmer and never looked back. Keeping the same line-up intact (a Yes rarity!) the follow-up, the aforementioned Close To The Edge, is generally regarded as the best prog album ever. The songs were getting longer and the creativity of the songwriting had reached new highs. Unfortunately it would also be Bruford's swan song with the band though they were fortunate enough to snag Alan White from the Plastic Ono band as his replacement.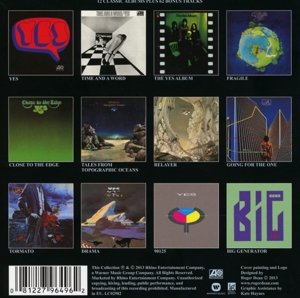 Tales From Topographic Oceans has divided Yes fans for decades (critics were uniformly aghast by it). Some (myself included) view it as the ultimate expression of the band's vision. Others found four songs on four sides of a double album a bit much. To be fair, it's not an easy listen but it is undeniably their most ambitious work. Wakeman hated it and abruptly quit to focus on a burgeoning solo career. Relayer sought to correct the low key vibe of Tales with an aggressive three-song set a la Close To The Edge. Patrick Moraz was solid in his only appearance on a studio album for Yes (he later joined the Moody Blues.) The final perfect album, 1977's Going For The One, saw Wakeman return to the fold as they went back to (relatively) shorter songs. After that, things went downhill quickly. Tormato was a disappointment despite having a couple terrific songs. Anderson and Wakeman quit and Yes absorbed Trevor Horn and Geoff Downes (The Buggles, in other words) into the band. The resulting LP, Drama, was the heaviest thing they'd ever done but purists recoiled at anyone but Jon Anderson at the mic. They broke up after the Drama tour.
Yes was reborn in 1983 with a new line-up: Squire, Anderson and White were joined by original keyboard player Tony Kaye and South African Trevor Rabin on guitar. The first record from this configuration saved Yes from the scrap-heap of history, earning a #1 hit with "Owner Of A Lonely Heart", a Grammy award and 90125 achieved multi-platinum status. It was a big change but the eighties weren't the seventies. Prog was dead and they needed to change with the times. The follow-up, Big Generator, sold well but was not nearly as good. This is where we end the story, in 1987. There's been plenty of ridiculousness since. There has also been some really good music – in particularly The Ladder from 1999, but that's another chapter entirely. What made Yes stand apart was despite which version of the band you're looking at, there's always been a spirituality within and without the lyric sheet. They transport. They levitate. They took the promise of the Flower Power generation and found common cause with Tolkienites, music nerds and latter day hippies. But going back through those classic albums one thing that has been rarely pointed out really jumps out: Yes rocked. They had their Pink Floyd space rock moments, their classical music – Brahms and Beethoven alike – tangents, their Simon And Garfunkel harmonies, sure. But they also had a little Led Zeppelin in them too. And at their peak, they eclipsed them all.
Key Tracks: "Roundabout", "Close To The Edge", "Owner Of A Lonely Heart"
Artists With Similar Fire: Genesis / Emerson, Lake & Palmer / King Crimson
Yes Website
Yes Facebook
Atlantic Records
-Reviewed by Scot Lade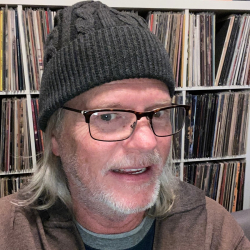 Latest posts by Scot Lade
(see all)