Wolf Alice


My Love Is Cool
RCA Records [2015]



Fire Note Says: Wolf Alice's debut is ambitious and, for the most part, delivers.
Album Review: Buzz has been building around Wolf Alice for a few years now. With several singles and two EP's already under their belt, the London band has put in a lot of legwork prior to the release of their debut full-length. My Love is Cool is an album full of soaring moments from a band with some serious chops; however, its ambition sometimes gets the best of the band. With a little trimming this album would be must-listen material. As it is it delivers a handful of songs that are some of the best and most diverse from one band that I've heard all year.
Album opener "Turn To Dust" is okay but not essential. If anything it will serve as a contrast to the jangly "Bros," which immediately follows it. One of the album's singles, it starts a run of eight songs that is captivating and moving. Ellie Roswell's vocals are reminiscent of some of the great rock bands of the 90's, like The Breeders. "Bros" has a chorus that is life-affirming and belongs in an indie movie trailer; it probably already is. Joel Amey's drums and Theo Ellis' bass take center stage in the next track, "Your Loves Whore." A much different song than "Bros," it's moody and tinged with acid. Unpredictable with syncopated rhythms and a huge chorus that comes out of nowhere, I found myself forgetting what else I needed to do and being drawn into the album.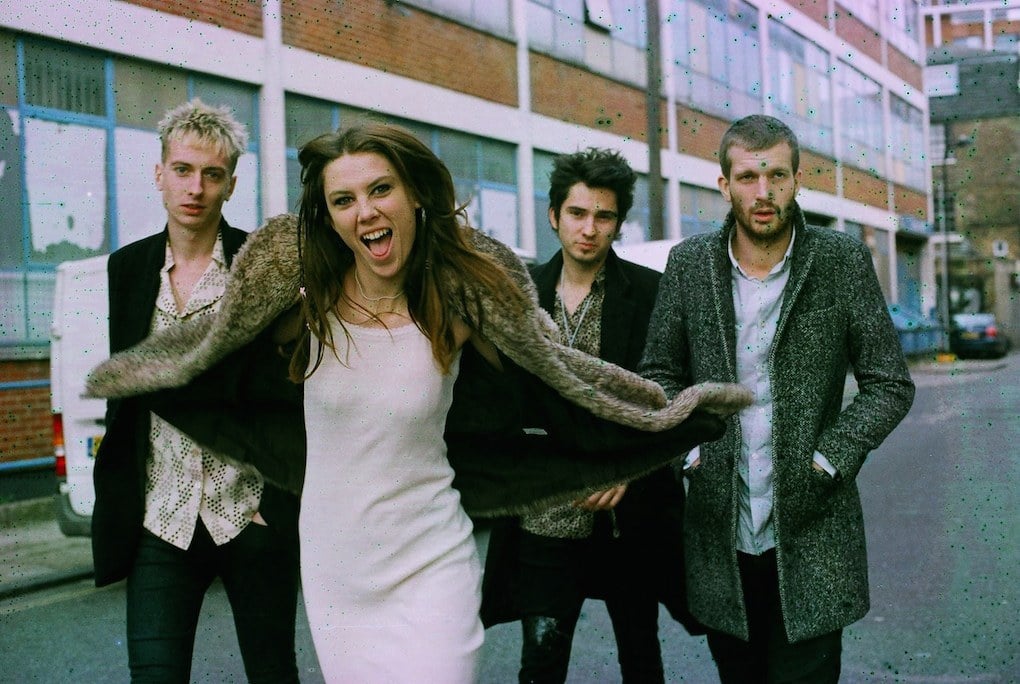 The most recognizable track then follows with "Moaning Lisa Smile." A Hole-esque call back to 90's grunge, Joff Oddie's guitar gets all fuzzy and lithe. Both big and haunting it is an admirable centerpiece of My Love Is Cool. "You're A Germ" has a strong punk influence while "Lisbon" has a bridge that stayed in my head for days. The lightly funky "Freazy" and crunchy "Giant Peach" round out the amazing run of tracks 2-9. There's enough variety to stay engaged with each song and appreciate them on their own merits.
More is not necessarily better. After two EP's it's understandable that Wolf Alice wanted to stuff as much as possible into their first full-length. Four tracks could've been trimmed from the tracklist and you would still have your money's worth. However, My Love Is Cool suffers because of its bloat. As it is Wolf Alice has made a guitar rock record that traces its influences back to the best of 1990's rock. If you're a fan of that era in rock music (and even if you're not) give this album a listen. You won't regret it.
Key Tracks: "Bros" / "Your Loves Whore" / "Moaning Lisa Smile"
Artists With Similar Fire: Silversun Pickups / The Breeders / Elastica

Wolf Alice Website
Wolf Alice Facebook
RCA Records
-Reviewed by Matthew Heiner

Latest posts by Matthew Heiner
(see all)