Vandaveer


The Wild Mercury
WhiteSpace Records [2016]


Fire Note Says: Vandaveer deliver one of their most mature and fully realized collection of songs to date.
Album Review: Vandaveer is the name used by Washington D.C.-based, folk/rock singer-songwriter Mark Charles Heidinger and a close group of musicians who collaborate on his projects. Debuting as a recording artist in 2007, The Wild Mercury is his fifth full-length release, and by all accounts it is his most mature and fully realized collection of songs.
There's a certain old school quality in the songs of Heidinger, who could perform most of these songs alone on an acoustic guitar without too much sacrifice. With the help of long-time producer Duane Lundy, vocalist Rose Guerin, and a trio of supportive musicians—J. Tom Hnatow, Roby Cosenza and Justin Craig—Vandaveer's The Wild Mercury sound is lush and full, supporting Heidinger's warm vocals and eloquent lyrics, reflecting on life's gentle paradoxes, the pull of love's great promise and the push that requires one to live somewhat grounded in the real world. As he sings in the opener, "But Enough On That For Now," "life is such a temporary thing… it's absolutely cruel and beautiful."
Vandaveer's subject matter is the stuff of life, and Heidinger writes smart, literate lyrics that capture the sense of longing that is the human condition: "we beg for answers, we pray for proof, we fight for fame, and we bleed for the truth," he sings in the title track. "A Little Time Off Ahead" finds a travelling musician ready for a break, while "A Little Worse For the Wear" considers the costs of living and the reckoning that is only possible once one has hit bottom.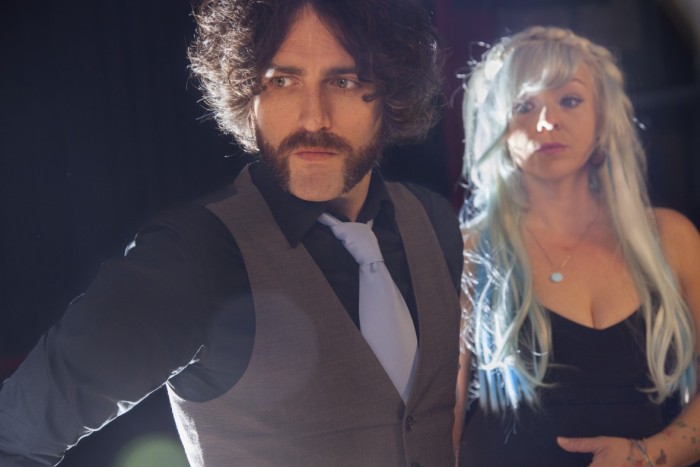 A romantic at heart, Heidinger strives to write realistically, as if he doesn't dare continue to leave his hopes too high. What goes up must come down, and in the humorously titled "Love Is Melancholy, But It's All We've Got" he describes a lover's quarrel before stating the obvious conclusion of the title. In many ways, The Wild Mercury is a record about growing up, paying the piper and taking stock, preparing for the amazing journey of life yet to unfold, the writer on the precipice of a new day. He looks back at lost innocence in "To Be Young, To Belong," and tries to imagine a new way to care going forward, still a bit of a romantic about one's hope for a future life and love.
Musically, the simple arrangements serve the singer/songwriter vibe, providing just enough support—a piano here, an airy string line there—to enhance the song's essence. It all feels organic and natural, unforced and pure.
Key Tracks: "The Wild Mercury" / "Love is Melancholy, But It's All We've Got" / "The Final Word"
Artists With Similar Fire: Bon Iver / The Jayhawks / Alejandro Escovedo

Vandaveer Website
Vandaveer Facebook
WhiteSpace Records
– Reviewed by Brian Q. Newcomb
Latest posts by Brian Q. Newcomb
(see all)