Ty Segall


$ingle$ 2
Drag City Records [2014]


Fire Note Says: A fantastic collection of non-album singles and b sides brings 2014 to the perfect end for Ty Segall fans.
Album Review: How does Ty Segall cap off a brilliant 2014, a year that saw him releasing the best album of his career and one of the top 2 or 3 records of 2014? How about releasing a compilation of singles and b sides from the past two years or so, sounds good to me, how bout you? The title $ingle$ 2 would seem to imply that this record only exists as some sort of money grab, you have all of these songs right? RIGHT? No? Ok, neither do I, so for those of us that have lost track of his single output, this suddenly becomes a very essential document and a substantial addition to the growing Segall discography. Or for those of you lucky ones who have all of these already, this is a handy thing to have around so you can listen to them all in one shot.
Since $ingle$ 2 covers the years from 2011-2013, we are treated to songs recorded around Goodbye Bread, Twins and Sleeper, the period that saw Segall ascend to the rock throne so to speak. We've got noisy garage rock, amped up power pop, slower Beatle-esque inspired pop, acoustic nuggets, and a few choice covers that Segall totally owns. "Spiders" is the perfect song to open the album, its jarring feedback, which finally morphs into a heavy riff after about :30 or so, is like a mission statement. You know right off the bat; this record is going to be heavy, dirty, off the cuff and inspired rock and roll, in other words, damn near perfect. "Hand Glams" is a nifty piece of garage rock, big riffs, dirty production, shifting song structures, it's a great song, just when you think it's going to be one thing it shifts into something else. "Cherry Red" is the first of three covers, and for my money the best. Originally done by the Groundhogs in the early 1970's (if you don't know them, check out their excellent Thank Christ For The Bomb lp) this one fades in slowly and then pummels you over the head with its guitar and drums, hard to believe this is a cover because it sounds like a Segall original, he owns it. "Falling Hair" downshifts the tempo into the more Lennon-esque style that made Goodbye Bread such a winner, perhaps the best song on the record, this one will make you scratch your head and wonder how the hell it didn't make the album. I'm sure most of you are familiar with the Velvet Underground's "Femme Fatale", it is one of their trademark songs, and has been covered multiple times in the past, most notably by Big Star and REM. Well this version sounds absolutely nothing like the original or the two most significant previous cover versions. Segall twists this downbeat somber song into an up-tempo garage stomper, and the results are pretty incredible. It's hard to completely remake such an iconic song and make it enjoyable, but he pulled it off!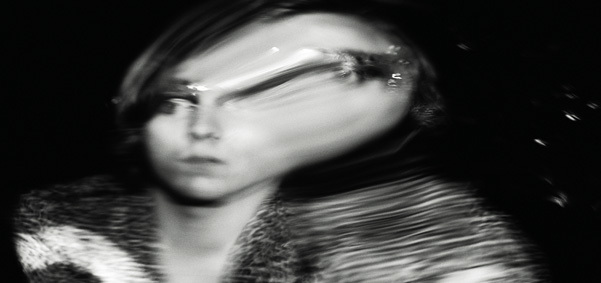 $ingle$ 2 is more than just a collection of odds and sods, or maybe it's just that his outtakes and b sides are better than everyone else's, either way, this is a great listen from front to back, and is the perfect way to cap off the year for Ty Segall and his growing legion of fans.
Key Tracks: "Falling Hair" / "Spiders" / "Cherry Red"
Artists With Similar Fire: Mikal Cronin / White Fence / Jay Reatard

Ty Segall Website
Ty Segall Facebook
Drag City Records
– Reviewed by Kevin Poindexter

Latest posts by Kevin Poindexter
(see all)