Toro y Moi


Anything In Return
Carpark Records [2013]



Fire Note Says: Toro y Moi return for a pure pop album with Anything In Return.
Album Review: Toro y Moi is Chaz Bundick, who returns for his third official full-length with Anything In Return. Bundick has crafted an inviting, accessible pop album that builds on his previous work in a way that will welcome old and new fans alike. Anything In Return's emphasis on hooks is clear throughout and appears to be a reversal of course from Toro y Moi's sophomore release. I enjoyed some of Bundick's earlier work but cannot say that I was able to jump on board the Toro y Moi train; with this album I have bought my ticket and am excited about the future destinations that Bundick will take.
Anything In Return opens with "Harm In Change," a perfect opener to set the tone for what is to come. This track builds slowly with atmospheric noise, percussion, and then a synthesizer. Gradually the vocals are introduced – this LP features some of the strongest vocals of Bundick's career and the emphasis on vocals and lyrics pervades the remainder of the album. There is a hypnotic, repetitive quality to the track that is both perfect for the club and for headphones. "Rose Quartz" has no vocals for its first two minutes; the chill, groovy hook carries the track for that time. The vocals add substance to "Rose Quartz" that round it out to a fuller listening experience. Another favorite is "Cake" which sounds like it could have ended a John Hughes-knock off in the late 80's. It's pure cheese with lines like "She knows Ima be her boy forever" and "She's got my back and I know it." I assume this track is meant to be irony-laden, but even if not, the track stands on its own merits. I appreciate when an artist takes a risk by departing from their sound and being a bit more musically and lyrically straightforward.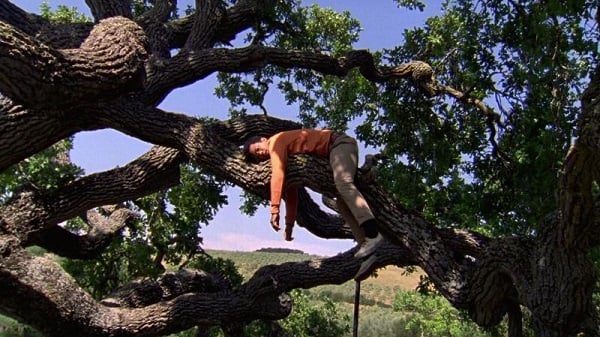 Toro y Moi has created a pop album with influences from hip hop and chillwave. It's great music to have on in the background, to sway to, or to play when you need a 10-minute chill break. I appreciated the evolution of Bundick's sound on Anything In Return, with a focus on hooks and vocals. These additions made the music more accessible and fun to listen to.
Key Tracks: "Harm In Change", "Cake", "Rose Quartz"
Artists With Similar Fire: M83 / Twin Shadow / Washed Out
Toro y Moi Website
Toro y Moi Facebook
Carpark Records
-Reviewed by Matthew Heiner

Latest posts by Matthew Heiner
(see all)