Tim Easton


Not Cool
Campfire Propaganda/Thirty Tigers [2013]



Fire Note Says: Singer/songwriter Tim Easton has a new vibe on the entertaining Not Cool.
Album Review: Guess what? Tim Easton has a new record titled Not Cool. Who is Tim Easton you say? He is just a native Ohio artist that is on his tenth studio record, won the 2010 Independent Music Award for Best Americana Song with "Burgundy Red" and has played with the likes of Gary Louris (Jayhawks), Lucinda Williams, Tift Merritt, Sam Brown (Divine Fits, New Bomb Turks), and Ken Coomer (Uncle Tupelo, Wilco) – to just name a few. Still scratching your head about Mr. Easton? Well don't worry becuase there is still plenty of time to catch up!
Now living in Nashville, Tim has released an album inspired by his local surroundings that includes honky tonk and classic Tennessee Three type of arrangements with upright bass, guitar and drums. Combine this vintage vibe with Easton's smart songwriting and rock n roll heart and Not Cool turns into a record much opposite of what the title might suggest. Opening track "Don't Lie" is a foot tapping number that sets the tone for this album with its slight country twang and Easton's sassy lyrics that send an easy message with "baby don't lie, don't lie to me – it's going to come back on you!" The track also gets some added depth from the layered background vocals of Easton's musical road partner – fiddler Megan Palmer. "Troubled Times" is next up which utilizes a classic upright bass beat and features one of my favorite lyrics on the album as Easton explains some of the issues here with the line "For someone who doesn't know a lot about maps you sure know your way around this town." These memorable tales and swaying up tempo picking makes for an entertaining listen, especially when many of the songs are a tight just over two minutes in length.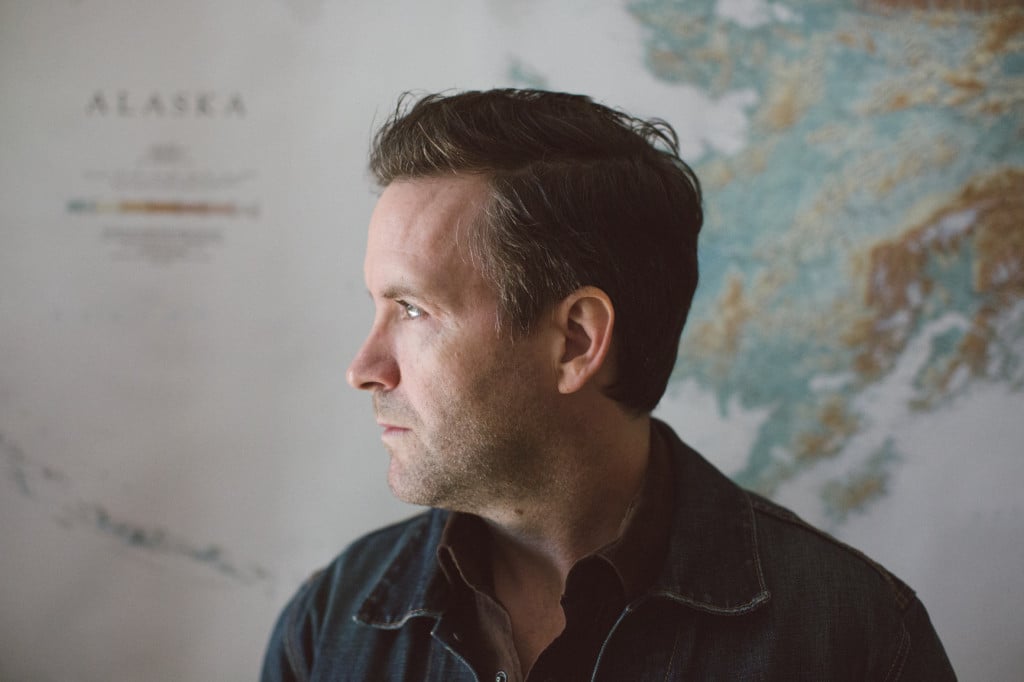 Not Cool succeeds because it is free of any restraint and even though its overall sound may have a more traditional rockabilly picker feel there are plenty of pieces that modernize it for today. You can hear that Tim went into this record to just play where he is at in life. Laid back and loving it. That comes through on "Lickety Split" which has a stronger drum beat and an electric middle which makes you take notice. On the rocker "Crazy Motherfucker From Shelby, Ohio," Easton throws out the formula and just lets the rock loose. The track was written by fellow Ohioan JP Olsen and dates back to Tim's early days with the Haynes Boys and JP's Burn Barrel. Speaking of older tunes, Not Cool features a reimagined version of "They Will Bury You" from Easton's 2000 EP of the same name which now turns the original country fried foot stomper into a smoldering back porch blues number that sounds fresh and fits nicely into the sequencing. The title track is the last vocal song on the record which will instantly remind fans of his earlier softer ballad work like fan favorite "All The Pretty Girls Leave Town" and really emphasizes that regardless of style this is the same likeable Easton!
It would be nice to see Easton catch a bigger break with this album because he truly is a great songwriter. For fans, this record still sounds and plays like a Tim Easton record regardless of the more vintage vibe as it was produced and recorded by Brad Jones and Robin Eaton. You may remember that Jones produced his 1998 debut Special 20. I don't think Not Cool tops his excellent record Porcupine (2009) or his classic solo debut but it still stands tall in his catalog. "Don't Lie" is an instant favorite and Not Cool is a fun thirty minute ride that only gets better every time you spin it!
Key Tracks: "Don't Lie", "Lickety Split", "Not Cool"
Artists With Similar Fire: Ramblin' Jack Elliot / Patterson Hood / Ryan Adams
Tim Easton Website
Tim Easton Facebook
-Reviewed by Christopher Anthony

Latest posts by Christopher Anthony
(see all)