The Wednesday Club


Passing Strange
Cath 'N Dad Records [2013]



Fire Note Says: Brainiac Leeds troupe continue work on their Doctorate in learned indie weirdness.
Album Review: If you haven't been familiarized with The Wednesday Club yet and what it is they stand for, they pronounce it clearly for you on the very first song of their sixth album. The song is called "We Suck" and the bulk of the lyrics go as follows: "We got fat, we got old/We didn't get any better/ Still dancing along to/ 'Echoes Myron' and 'Autumn Sweater.'" The unabashed love for 90's lo-fi is obvious even before the singing starts as it sounds like a Tobin Sprout outtake from Under The Bushes Under The Stars (but oddly not a Pollard track off Bee Thousand.) Given our love for all things GbV it's nice to hear bands like Father President and Connection release Pollard-esque albums in this post-reunion era. But Passing Strange is not the work of a grade school teacher. No sir. Things here are much more professorial. All three of The Wednesday Club's singer/songwriters (Adam John Miller, John Perry and Max Broady) have their heads firmly stuck in some heavy books. The lyric sheet on their bandcamp page comes complete with footnotes and a suggested reading list for crying out loud! And one need not look much further than the album title which is straight outta Othello.
From that opening track things take a darker path. In "Buckingham Gum" we get these uplifting thoughts: "Textbook sacrifice/Born once, died twice/Rotting in the gutter/With your sister's advice" which are half-sung over a post-punk PiL-like squall. "Buzz Aldrin's Blues" contemplates the fate of one who will forever be #2. Iowa's great The Poison Control Center come to mind while they ponder the descent into alcoholism and depression after the descent to the moon. Space and astronomy crop up again throughout Passing Strange. "Chasing Crows" is based on series of New York Sun newspaper articles published in 1835 about a new super telescope and all the creatures scientists were seeing on the moon. "Icarus, Drunk" imagines a lonely astronomer getting sloshed and dreaming of new and different worlds. Now if all this sounds a little pretentious and altogether too clever, just wait. We haven't even discussed their love for Japanese author Haruki Murakami or Schrödinger's cat. Try to remember that the first song was indeed entitled "We Suck" and maybe they're snickering just a little bit at the absurdity of it all too.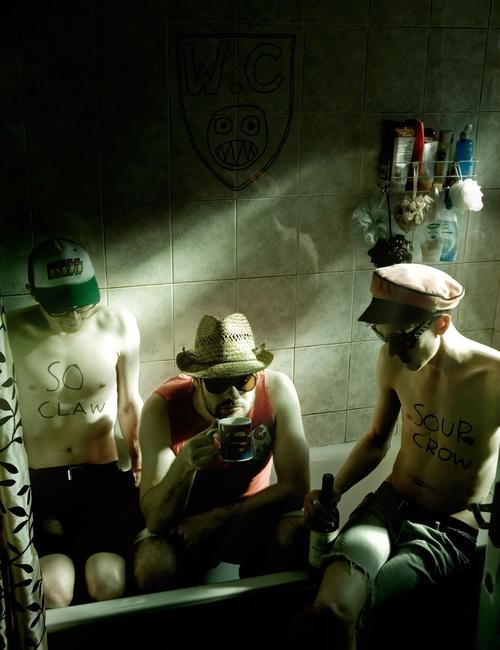 Besides all the jangly guitars and lo-fi production there are a few things that help keep things interesting musically. They employ no less than four female vocalists to sing back-up, there's a TRUMPET on one song, a KAZOO on another and a HARMONICA on yet another. These guys really know how to mix things up! Actually they don't. The farthest the stray from their GbV center is the Doug Martsch sounding guitar on "Intermediate Rapiers" (another Shakespeare reference?) or the Belle And Sebastian balladry of "Ana Lucia." There is definitely a ramshackle earnestness to their wackiness and the pay-what-you-want business model is always nice. Better still, all proceeds go to the Motor Neuron Disease Association. So, dear professors of The Wednesday Club, I hereby bestow upon ye an "A" for effort. I would have liked some juicier hooks, however. As such, tenure remains an elusive prize devoutly to be wished. Waste not your lamps in vain, like lights by day, and rock on!
Key Tracks: "We Suck", "Buzz Aldrin's Blues", "Icarus, Drunk"
Artists With Similar Fire: Guided By Voices / The Clean / The Poison Control Center
The Wednesday Club Website
The Wednesday Club Facebook
Cath 'N Dad Records
-Reviewed by Scot Lade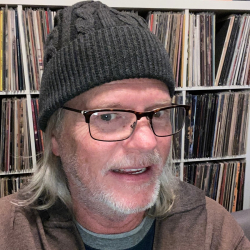 Latest posts by Scot Lade
(see all)