The Slims


Slowpoke
Self-Released [2013]



Fire Note Says: Morningbell-affiliated The Slims put together an album of eclectic late-night soul with Slowpoke.
Album Review: Gainesville, Florida's Morningbell just released their Fire Note "Headphone Approved" LP Bôa Noite earlier this year [TFN Review], but that hasn't stopped frontman Travis Atria from immediately jumping into another musical project. The Slims is Atria's collaboration with Collin Whitlock, and the duo's second album is a funky mix of various styles, the most prominent of which is classic 70s-style soul. While it is different than Morningbell's heady brand of orchestrated psychedelia, the change isn't as drastic as you might expect.
While soul is Slowpoke's primary genre, the diversity that made Bôa Noite a FireNote favorite is present here as well. Take opener "Only a Part, Not the Whole": beginning with a creepy chant that sounds like a Native American tribal incantation sped-up almost Chipmunks-style, it's quickly augmented by a heavy metal guitar riff. As both fade into the ether, they're replaced by a smooth beat accompanied by a moody bass line, electric keys and Atria's falsetto vocals. It's a striking first track and a good indication of the controlled musical schizophrenia that The Slims have lined up.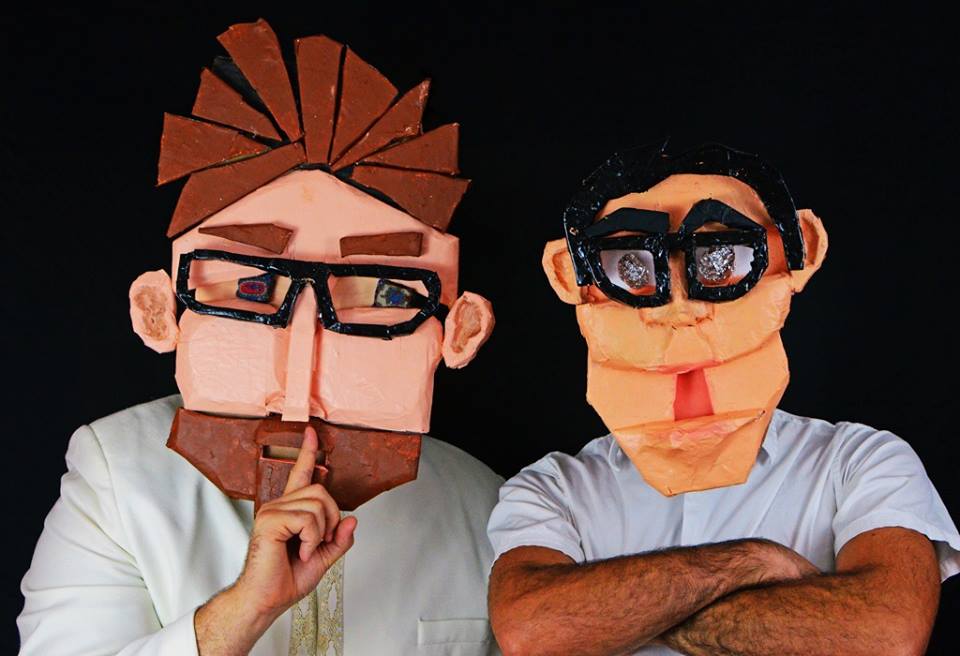 When The Slims are at their best, Slowpoke is a lot of fun. "Hymnal" is one example, Atria letting his soul-falsetto loose over a "Whiter Shade of Pale" meets Black Keys' Brothers arrangement, descending organ chords keeping time with a simple drum beat and bouncy bass track. "Don't Let Me Up" is another winner—its shuffling hand-percussion, tinkling piano, and lazy sax would be in good company with Iron & Wine or Bon Iver in providing the perfect soundtrack for a rainy afternoon. It's these quiet, more laid-back moments that provide Slowpoke with much of its appeal, and thankfully they crop up fairly often. The higher-energy tracks are more hit and miss, but have their moments as well (see the great guitar work on "Ain't No Rush" and "Tastemaker," for example).
While it may not scale the heights of Bôa Noite, that's not necessarily a bad thing. Slowpoke isn't going for "artistic statement;" instead, it feels like two musicians indulging in music they love and doing a pretty good job getting into its spirit to boot. Fans of Morningbell will definitely want to check this out; it doesn't seem so much like a side project as it does an "alternate reality" version of that band, one in which psych-pop is replaced with soul grooves as the primary influence. The essence is still here—it's just the texture that has changed.
Key Tracks: "Only a Part, Not the Whole," "Hymnal," "Don't Let Me Up"
Artists With Similar Fire: Marvin Gaye / Bon Iver / Brothers-style Black Keys
The Slims Website
The Slims Facebook

-Reviewed by Simon Workman

Latest posts by Christopher Tahy
(see all)