The Ocean Blue


Ultramarine
Korda Records [2013]



Fire Note Says: The Ocean Blue return with a batch of melodic pop that sounds like they never went away!
Album Review: There have been plenty of bands coming back to the scene lately but I never thought that The Ocean Blue would be one of them. There is no real support for my doubt except that The Ocean Blue have not released a full length since 1999 which seems like reason enough. So with the dry spell now over I was truly looking forward to Ultramarine as the Pennsylvania group's 1989 – 1993 material still holds up well today with their melodic guitar and soft synthesizers lead by the pleasantly care free vocals of David Schelzel. Interesting enough, although it should not be a surprise, The Ocean Blues style of music has come full circle with current modern groups like DIIV, Violens and Wild Nothing having the same sort of vibe. This sets the perfect stage for Ultramarine and it delivers.
You would think time away would have a profound effect on Ultramarine but the band comes together on this record like it has only been a year since their last release. You might also think that Schelzel's voice may not be up for the same challenge but he sounds as in control today as he did two decades ago with his impeccable floating vocal that continues to guide The Ocean Blue. Songs like the jangly upbeat "Sad Night, Where Is Morning?" not only highlights their solid return but it is one of the best tracks the band has ever written. Its confident crescendoing guitar that separates the versus is memorable as Scheizel simply sings and sums up things with "took a long time to grow, take a long long time to know; took a long time to grow, took a long long time to go". The following track, "New York 6AM," starts off as one of the softest songs on the album until its guitars and drums explode a minute into the track and quickly carry it into a surprising new direction that made the song a favorite and highlight why The Ocean Blue have influenced others.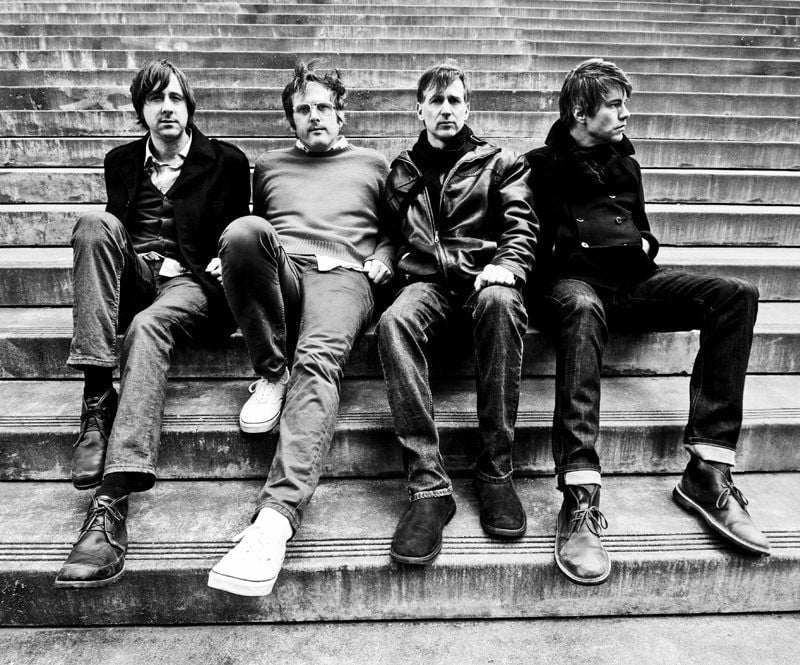 What I really like about Ultramarine is that The Ocean Blue sound like The Ocean Blue. It seems so simple to say but it is the truth. How many times do you hear a veteran band return and they attempt to make their classic style "current" by sounding like something they are not. That misstep absolutely does not take place here and track after track The Ocean Blue deliver songs that could have existed back in the early 90's just like they thrive today. The band's arrangements have not changed much either but instead of staying in the past The Ocean Blue give a quality lesson in melodic pop for today. I am not sure if the younger generation will embrace Ultramarine as they should because it still doesn't have the edginess of some of their current peers but given the chance, I bet there are a significant number of fans that would be surprised how good this album is. With this record finally out I hope that The Ocean Blue stay around this time and don't wait another 13 years as Ultramarine shows that they still have plenty more melody in the gas tank and reminds me how much they have been missed!
Key Tracks: "Sad Night, Where Is Morning?", "New York 6AM", "Ground Gives Way"
Artists With Similar Fire: Trashcan Sinatras / DIIV / The Mary Onettes
The Ocean Blue Website
The Ocean Blue Facebook
Korda Records
-Reviewed by Christopher Anthony

Latest posts by Christopher Anthony
(see all)