The Mother Hips


Behind Beyond
Mother Hips Records [2013]



Fire Note Says: The Mother Hips return with another solid batch of California country-tinged melodies.
Album Review: How old were you in 1993? I only ask because that would be the year The Mother Hips released their debut album, Back To The Grotto, on Rick Rubins American Recordings. Depending on the album, the band has been labeled over the years into different genres such as jam bands, psych-country groups and indie popsters. Now on their eighth studio record and first full length since 2009's Pacific Dust, The Mother Hips return with an album of California country-tinged melodies that melds their past together with different sides and highlights that their style of music never ages even when the band does.
This sound comes through right from the rolling strums on opener "The Isle Not Of Man" as the Hammond organ plays in the background as Tim Bluhm's quiet and floating lead vocals fill your speakers with The Mother Hips smoothness. When the group comes together and sings "get it while you can / man is not the man / wrapped up in your fantasy / back into the ocean" the song surrounds you with its 70's warmth. The Mother Hips strong songwriting once again helps boost Behind Beyond like on "Jefferson Army" as the fictional fight against California is staged and includes lines like "we saw Red Dawn / we will fight on / they doubled crossed us / they won't out fox us." The slow burner is one of the longer songs on the album at almost six minutes but leaves a lasting impression with its strong groove, hard rock edges and dependable smooth vocals.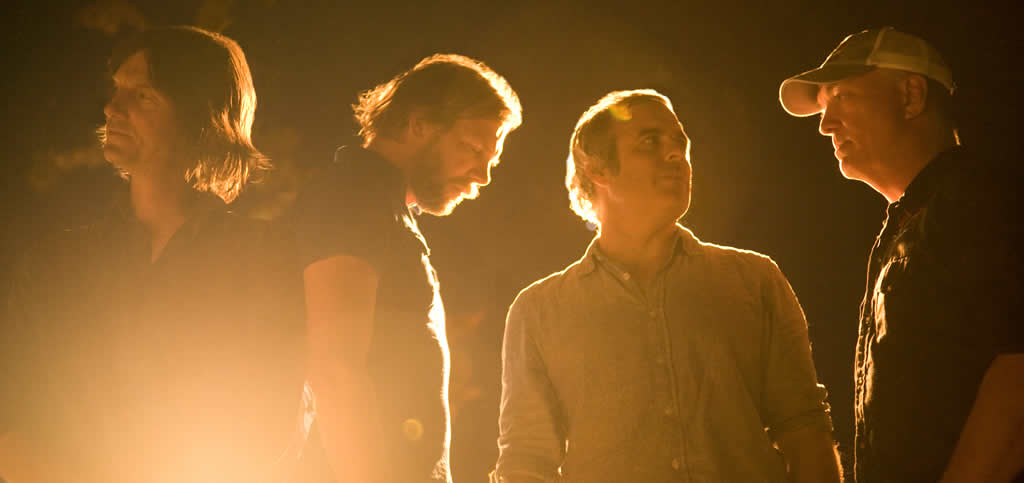 Going back into The Mother Hips history the group has always attempted to create a Grateful Dead meets The Rolling Stones with a sprinkle of the Beatles vibe. A musical tightrope that gives the bluesy jammer "Hey Emilie", off their debut, grit while 2001's Green Hills Of Earth more power pop leanings provided excellent results. Now with Behind Beyond the band is comfortable right in the middle of their historic sounds which results in an album long time fans will enjoy. The songs are a bit longer as the record's 10 songs runs 51 minutes but the tracks never lag. At this point I don't think we will see a resurgence of The Mother Hips to a bigger audience but with consistent records like Behind Beyond it still makes them a band to check out after all these years.
Key Tracks: "The Isle Not Of Man", "Jefferson Army", "Behind Beyond"
Artists With Similar Fire: The Jayhawks / Widespread Panic / Eagles
The Mother Hips Website
The Mother Hips Facebook
-Reviewed by Christopher Anthony

Latest posts by Christopher Anthony
(see all)