The Maine


Forever Halloween
Eighty One Twenty Three [2013]



Fire Note Says: The Maine utilize Brendan Benson's board skills for a catchy fourth LP.
Album Review: If someone ever asked me if there is criteria on reviewing a record I would just answer sure. Of course they will ask for more detail and I will just say that it all begins with finding components that we like and then working from there. Now if I were totally honest about the process I would say that sometimes the producer matters. In the case of The Maine's fourth LP, Forever Halloween, they had Brendan Benson of The Raconteurs overseeing the production which definitely raised my interest in this album. I also like that this is their second consecutive self-funded release following their departure from Warner Bro. Records.
I can't say that I have been a real The Maine fan in the past as I always lumped them into that alt-rock for teenagers group. That probably was not fair but with Forever Halloween they have reached a new level with the addition of Benson to the mix and a quality growth in the songwriting department from frontman John O'Callaghan. This more mature rock sound is noticeable on the opener "Take What You Can Carry" that has a very deep groove to it as instruments are brought into the mix one by one while O'Callaghan pushes the track with his likeable vocals. This album groove continues on "Love & Drugs" which has a bigger power pop punch to it when the chorus hits but is balanced with a very new wave sounding guitar riff that rolls in the background. I have always had a soft spot for this type lyric-chorus-lyric style and The Maine has come a long way in this category.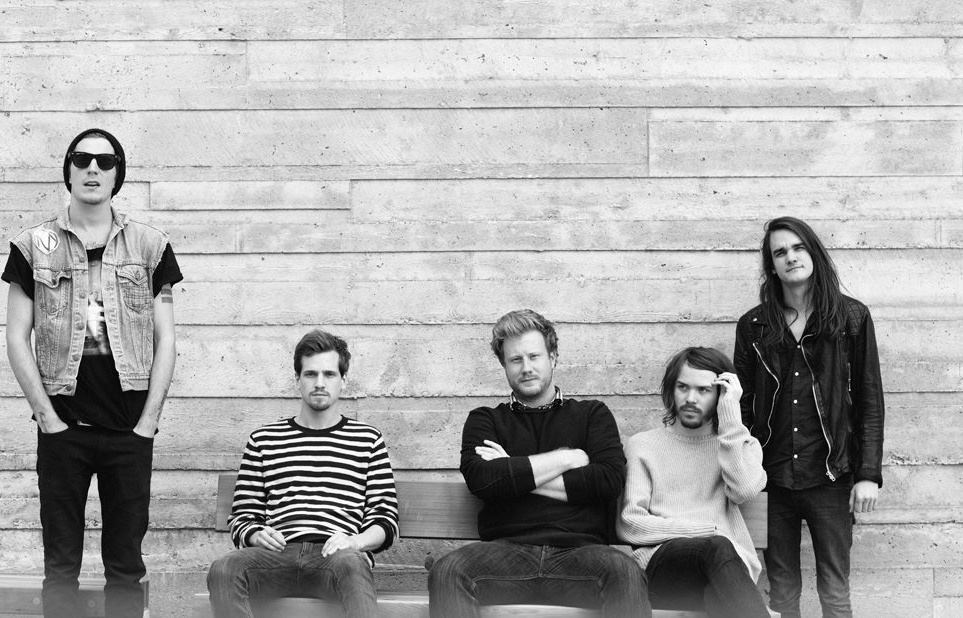 Nothing on Forever Halloween is going to surprise you with its delivery or sound. You can hear how The Maine have improved on all aspects of their musicianship and like any other power pop album this record gets a bit more catchy after every spin. If your ear is into this sort of 90's alt rock vibe then The Maine will be right up your alley because the album's big hooks will keep you coming back. I think having Brendan Benson on board for this record was the right choice as he clearly influenced The Maine as they walk the thin line between glossy polished rock and just plain old fun catchy rock n roll. This mix and maturity of the songs help Forever Halloween succeed and for me place The Maine on the overall radar to check out when their next record hits the streets.
Key Tracks: "Love & Drugs", "Happy", "Fucked Up Kids"
Artists With Similar Fire: Yellowcard / Paramore / Jimmy Eat World
The Maine Website
The Maine Facebook
Eighty One Twenty Three
-Reviewed by Christopher Anthony

Latest posts by Christopher Anthony
(see all)