The Lawrence Arms


Metropole
Epitaph Records [2014]



Fire Note Says: The Lawrence Arms return with a record of hooks, punk, and regret.
Album Review: If I were to list some of the great pop-punk records of the early 2000's, Chicago's Lawrence Arms Apathy and Exhaustion (2002) would be right there near the top of the list. The group always has had a more serious tone and a consistent blend that never made their records too pop sounding. The group stayed fairly close to this line throughout their catalog and until now – had been a thought of the past. With that said, the boys are back in town after eight years with their new full length Metropole.
The record takes no time getting back into the Lawrence Arms groove with the just over a minute first track "Chilean District" that sounds like the band never left. It is a nice intro track before the catchy "You Are Here" grabs you with its power shifting guitar and hook. What I like on Metropole is that The Lawrence Arms never try to swing for the fences or create something they are not. It would have been real easy for the group to try and grasp for that last shot of radio fame with an over the top hook filled album. Instead the band keeps things at a controlled mid-tempo pace with bursts of punk that instantly will have your feet tapping. Even on a more brooding track like "Beautiful Things," the band shows off their experience with its layered harmonies and lyrics that take a hard look back on life. It is this reoccurring theme of nostalgia that makes Metropole such a strong re-entry into the scene. I like that The Lawrence Arms realize that they are no longer the same youthful Chicago punks of yesterday.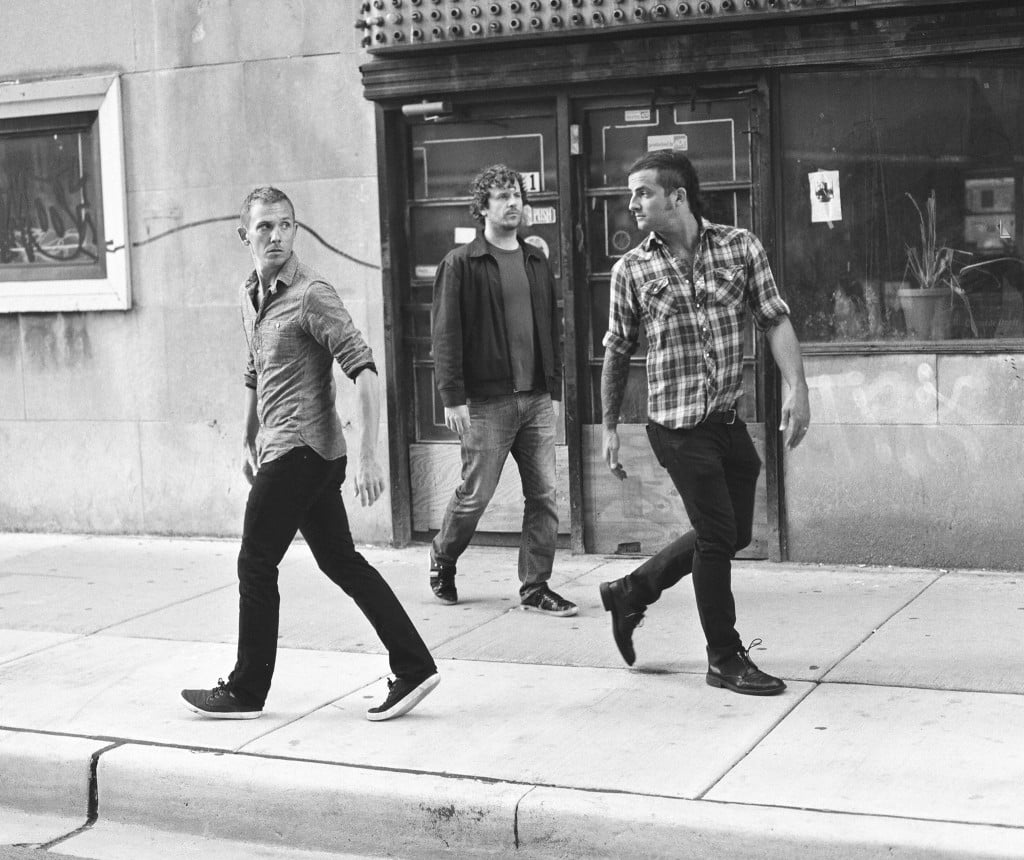 The looking back on time theme resurfaces throughout Metropole and it definitely is mostly presented in the form of regret, which I think probably will connect with any fan base they still have out there. It is not a "life sucks" type of record but more of how things used to be without any real perspective on today. That sort of only tells one side of the story but it works here for the more thought driven material. If you were a fan of The Lawrence Arms earlier records, Metropole is for you. There is not a track on here that will make you question picking up this album and even when comparing it to other current pop-punk releases, it stands tall and solidifies The Lawrence Arms as still one of the best groups in this genre.
Key Tracks: "You Are Here", "Beautiful Things", "Paradise Shitty"
Artists With Similar Fire: Alkaline Trio / Menzingers / Jawbreaker

The Lawrence Arms Website
The Lawrence Arms Facebook
Epitaph Records
– Reviewed by Christopher Anthony

Latest posts by Christopher Anthony
(see all)