The Avett Brothers


Magpie And The Dandelion
American Recordings [2013]



Fire Note Says: The Avett Brothers return quickly with their eighth record Magpie And The Dandelion.
Album Review: I really liked last year's The Carpenter from The Avett Brothers. It was weighty, mature, warm radio styled and its songwriting was completely thought stirring. Some critics nagged that it was too much of downer for The Avett's typical brightness but I believe it was a solid and different album in the career band's catalog. Now we get Magpie And The Dandelion as the group's eighth studio record and released just a year after Carpenter. This was created so fast because these tracks were recorded with producer Rick Rubin during the same sessions as The Carpenter, so that explains the speedy turnaround.
Magpie definitely had the risk of being a leftover record but to the credit of the Avett's and Rubin it stands alone confidently as an entire different offering. That being said, it still follows the same pattern as their other previous two albums with Rubin which is to sequence the record with a stronger emphasis on low key tracks. I guess when it has been successful, why change but I feel that their earlier albums like Four Thieves Gone (2006) and Emotionalism (2007) had rambunctious moments that just made them stick better. I also think that shaking things up a bit more here on Magpie would have been a perfect balance to The Carpenter.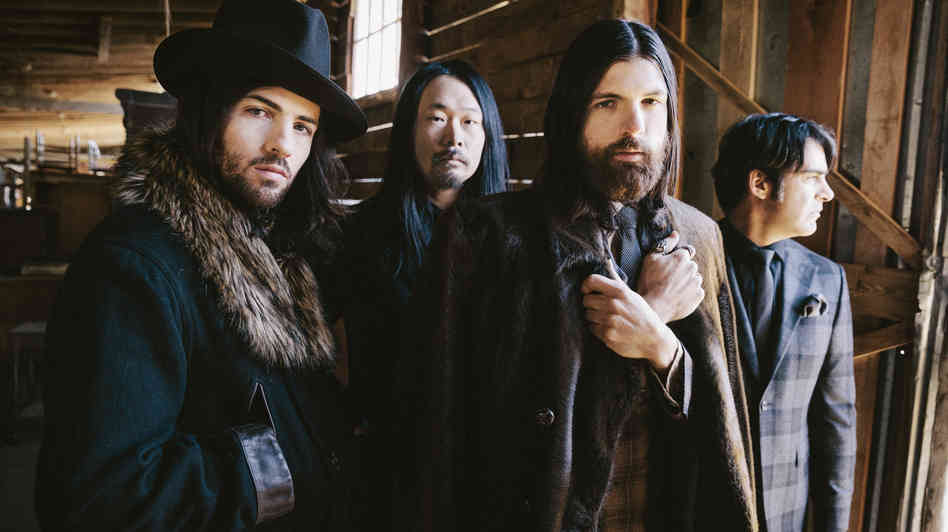 So with sort of a same old same old approach, Magpie And The Dandelion is still a good record. The lead off track, "Open-Ended Life," is a fun more rollicking song from the folksters that has some indie bounce complete with a hoedown and guitar riff right in the middle section. This is type of fun you want to hear from The Avett Brothers. I also think that the under three minute "Vanity" is one of the more interesting tracks on the album with its dark brooding piano and up-tempo swing in its last third before Seth Avett takes back over with his isolated vocal. Other tracks suffer a bit from the polish as "Morning Song" has such potential as it has a perfect Jayhawks harmony stroll to it but just cruises through its middle with mediocrity before there is an excellent layered harmony to end the track which sounds spectacular. Then there are ballads like "Never Been Alive," "Good To You," "Part For Me," and the closing "The Clearness Is Gone" which are unfortunately forgettable. Sure they possess emotion but they just don't pull you in like they should. I think this is mostly due to the amount of similar paced songs.
Magpie And The Dandelion will still please fans and has several tracks that will soar live. There is even "Souls Like The Wheels" which was recorded live and still includes the crowd cheer in its beginning and end. The Avett Brothers have once again proved that they have what it takes to be a career band but
it would be great to hear them free themselves a bit more from production. Their talent is raw and that is something that should not be contained. Maybe next time out they will be completely free!
Key Tracks: "Open-Ended Life", "Another Is Waiting", "Vanity"
Artists With Similar Fire: The Felice Brothers / Old Crow Medicine Show / The Jayhawks
The Avett Brothers Website
The Avett Brothers Facebook
American Recordings
– Reviewed by Christopher Anthony

Latest posts by Christopher Anthony
(see all)