Sebadoh


Defend Yourself
Joyful Noise Recordings [2013]


Fire Note Says: Lo-fi pioneers Sebadoh return with a brutish and unpolished gem.
Album Review: With all the nineties acts resurfacing to reclaim past glories, it's hard to separate the new Sebadoh album from say, Dinosaur Jr. and Guided By Voices' recent releases. Comparisons are inevitable and, as it turns out, Defend Yourself holds up very well against those other bands' reunion outputs. Lou Barlow was already primed for this with his return to the Dino fold and some dates with the classic Sebadoh line-up which included Jason Lowenstein and Eric Gaffney. But it was the five song EP they released earlier this year that really got me excited about this album. It was a sixteen minute blast of everything that made Sebadoh so great in the first place. So now here stands before us the first Sebadoh full-length in fourteen years. And as my rating for it indicates, it's a winner.
That the last Sebadoh album, the sadly titled The Sebadoh, was such a disappointment to many (including this reviewer) only raised the stakes for Lou and Jason. Now joined by Fiery Furnaces drummer Bob D'Amico, the trio set out to correct the sins of over-production and surgery pop songwriting. The Sebadoh wasn't the first release to be lambasted as being overcooked either. Both Bakesale and Harmacy had their critics and although I personally love the mid-fi sound of those two, they were light years away from the cassette tape origins of Barlow's Sentridoh. Not so much a revisit of that primitive start as a reinvention, Defend Yourself was recorded mostly live-to-tape with minimal overdubbing and studio trickery. It's abrasive and rocking. Barlow especially brought his A-Game with an assortment of songs that rank among his best. Starting with "I Will" it is obvious that the heartbroken king of indie sadness is not going that route. Maybe that's what his last couple solo albums were about, but not this time. The first words sung are "Can you tell that I'm about to lose control" and although Defend Yourself never goes off the cliff it is certainly their most dangerous ride since Bubble And Scrape or the unimpeachable III. Not only is the song a great opener but it would definitely make the cut on any Best Of Sebadoh mix. The next song, also Lou-penned, is "Love You Here" and it has one of those sneaky melodies that made records like Bakesale so thrilling.

Lowenstein gets the next two songs. Both "Beat" and sort of title track "Defend Yr Self" are loud and uncompromising affairs. The guitars roar and wail as Lowenstein's voice attempts to rise over the din. Years of touring have torn his vocal chords to shreds and he's never sounded better! His songs are a little more backwards glancing though as they call to mind the all the splendor of nineties guitar rock. Nevertheless, Barlow always needed a foil. Someone to balance out his mopey instincts. With Gaffney long gone, Lowenstein has done an admirable job.
This is not a perfect album, but neither was Let's Go Eat The Factory from Guided By Voices. What they do have in common is, like GbV, Sebadoh has taken elements of their classic sound and created something entirely new. It sounds like no other record in their discography. And they, in turn, sound like no one else, never have. For new listeners, Defend Yourself is a good entry point (though I would steer them towards Bakesale.) For long time fans, it is just short of a cause for celebration. For GbV fans, that came later with The Bears For Lunch. But when get it right, it's every bit as intoxicating as before. Maybe they can release a few more sturdy albums and hit the pay dirt the so narrowly miss this time around.
Key Tracks: "Anti Parent Cowboy Killers", "Sugarcrush", "Do You Really Wanna Know Why Yr Still In Love With Me?"
Key Tracks: "I Will", "Beat", "Love You Here"
Artists With Similar Fire: Guided By Voices / Pavement / Archers Of Loaf
Sebadoh Website
Sebadoh Facebook
Joyful Noise Recordings
-Reviewed by Scot Lade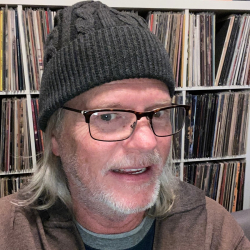 Latest posts by Scot Lade
(see all)