Roger Knox & The Pine Valley Cosmonauts


Stranger In My Land
Bloodshot Records [2013]



Fire Note Says: Roger Knox highlights the complexities of life through the eyes and lyrics of Aborigine artists.
Album Review: Roger Knox aka the Koori King of Country or Black Elvis as he's known in his homeland of Australia brings a unique record that captures a collection of songs originally written by Aborigine artists who were Knox's peers and predecessors. The record itself came about after Jon Langford (Mekons, Waco Brothers) met Knox on a visit to Australia several years ago and heard these culture driven stories told with this country and western delivery. Langford was hooked.
The result is a collection of tracks that covers a full spectrum of life that lives and breathes tough times. Take the track "Wayward Dreams" for instance that was written in Cooma Prison in 1973 by boxer, activist and singer Bobby McLeod. He went to prison after holding four government workers hostage with an unloaded gun to just show everyone what an angry aboriginal man was capable of. "The Land Where The Crow Flies Backwards" recalls the younger life of jailbird and drunk Dougie Young when he was on the cattle trail as a gun stockman. That is just two out of the twelve stories here that all completely pull the listener into this album but its star power is what makes Stranger In My Land worth an even greater attention.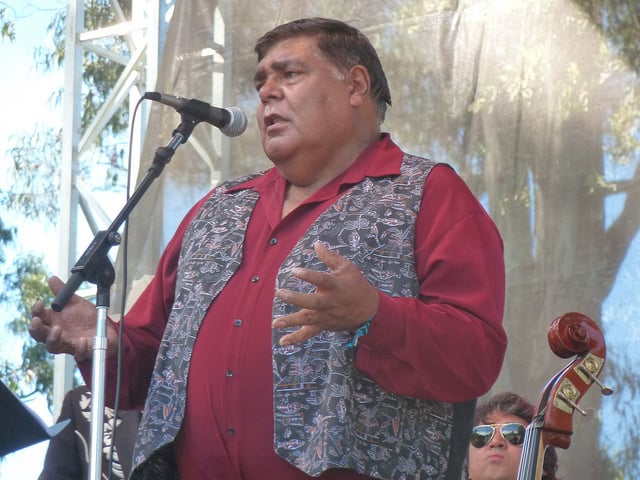 Not only is Langford on here but Stranger In My Land features guest vocals and instrumental performances from Bonnie Prince Billy, Kelly Hogan, Dave Alvin, Sally Timms, The Sadies, and Andre Williams which all have the superb backing of The Pine Valley Cosmonauts. This talent helps every track here shine as Roger Knox comfortably steers the ship and is the conduit that truly pulls everything together.
Stranger In My Land will not be for everyone as it has a true classic country sound. If I have not lost you yet then Roger Knox might be for you as this album continually can strike an emotional chord and just flows well. The added talent around Knox ensures success and even though I won't consistently return to this album its powerful message stays with you long after it has concluded.
Key Tracks: "Stranger In My Country", "Brisbane Blacks", "Warrior In Chains"
Artists With Similar Fire: Johnny Cash / Billy Bragg / Bob Wills
Roger Knox Website
Roger Knox Facebook
Bloodshot Records
-Reviewed by Christopher Anthony

Latest posts by Christopher Anthony
(see all)