Riverside


Love, Fear And The Time Machine
Inside Out Music [2015]


Fire Note Says: Polish progressive metal band drops the metal and releases a gem.
Album Review: If you're like me you've probably never heard this band, let alone delved into their back catalog. So enthralled am I with this record that I went back and spent considerable time with their previous five LP's in order to catch up but also to figure out where this record fits into their discography. Was this a fluke or was all their stuff this good? So as a public service I give you a brief career summary. Their first three albums comprised a series known as the Reality Dream Trilogy, the best of which is Second Life Syndrome released in 2005. It was their breakout record, getting them noticed outside their home country of Poland. Similar to Porcupine Tree in that they incorporated heavy riffs with a Pink Floyd sensibility. They went a more metallic route with 2009's acclaimed Anno Domini High Definition. Then they took a turn towards the pastoral with their last LP, Shrine Of New Generation Slaves. More Prog, less Metal. That takes us to the new one and this time they have dispensed with the Prog as well as the Metal.
The first song, "Lost (Why Should I Be Frightened By A Hat)", conjures up late era Elbow more than anyone else. This isn't at all what I expected! After acclimatizing to the relaxed and restrained atmosphere the next thing I picked up on was the impeccable ear for melody singer/bass player Mariusz Duda possesses. There are moments on this album where he sounds more than a little Morrissey-esque. At the two and a half minute mark the song starts rocking but it's kept in check and merely for effect. What a solid lead-off track! "Under The Pillow" comes next and its guitar arpeggio intro (courtesy Piotr Grudzinski) has all the earmarks of a classic rock radio song. Maybe Alice In Chains? One of the album's true highlights is "#Addicted." Although kind of a silly concept (sample lyrics: "Hashtag me and go/I'm addicted to your love") the song is the most straight-forward one here, propelled by solid drumming and some cool synth washes. Later Duda sings: "I've lost my calmness in the world/Where everything is searchable/I'm feeling inside out." A touch of The Cure pokes out in the pre-chorus and it's not the only time musical references to the eighties appear.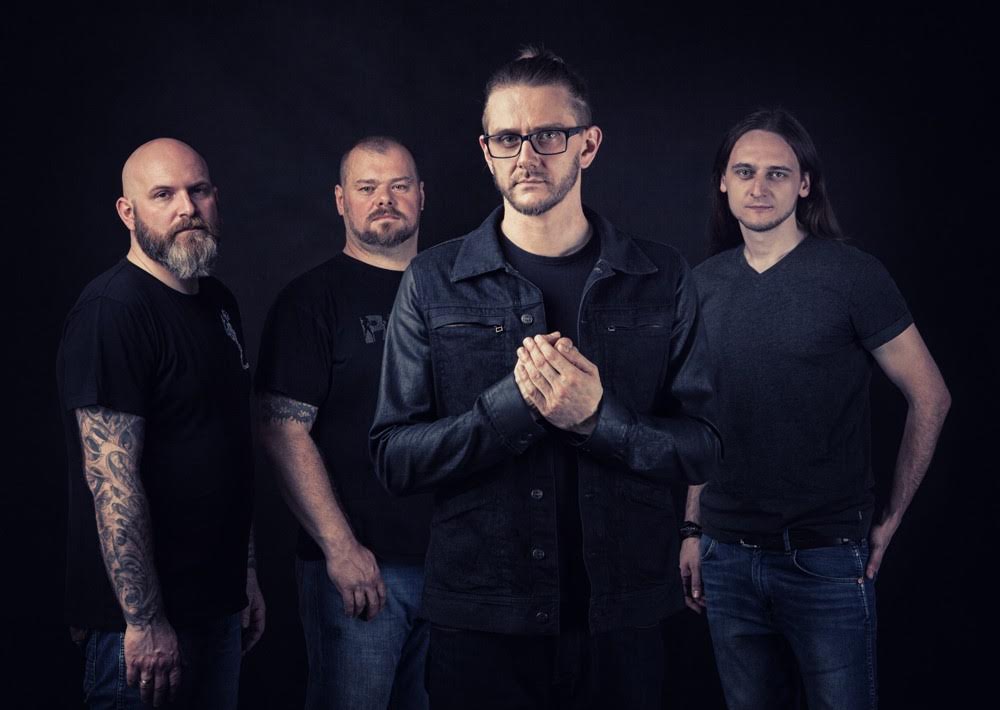 My favorite track is "Saturate Me." It is also the most overtly progressive. But through it all there's a sense of sadness reminiscent of Tears For Fears. That melancholy does get the better of them on the LP's second half where images of dreams and half-forgotten memories inform most of the late album songs. The tempos also slow down which only serves to reinforce the somber mood. It is here that Riverside utilizes acoustic guitars and minor keys. This is certainly more challenging than the first few tracks but if the Pink Floyd-isms don't deter you then there is some very strong song writing to be found. The lyrics also become less contrived. On "Towards The Blue Horizon" Duda sings: "Let me tell you a story/About me and you in those days/When we felt as if we could change/The whole world with just one wave" and on the next song "Let's go back to the world/That was thirty years ago/And let's believe this is our time." That's better.
That sense of longing for the past is interrupted by the final song, "Found (The Unexpected Flaw Of Searching)", and it's simple message that "it's a lovely life." The yearning is still present but it is mixed with a healthy dose of realization that there's only one chance at happiness so why dwell? And much like contemporaries Steven Wilson and Opeth who have made similar moves to the melodic, Riverside has found their niche. This is a record that deserves a much wider audience but I think they'll have to settle with what they've got – and that's kind of the whole theme running through Love, Fear And The Time Machine. It's a lovely life, indeed.
Key Tracks: "Lost (Why Should I Be Frightened By A Hat?)", "#Addicted", "Saturate Me"
Artists With Similar Fire: Porcupine Tree / Opeth / Anathema
Riverside Website
Riverside Facebook
Inside Out Music
-Reviewed by Scot Lade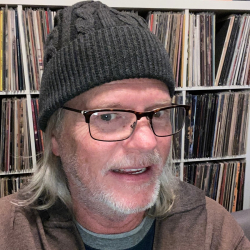 Latest posts by Scot Lade
(see all)