Peter Wolf


A Cure For Loneliness
Concord Music Group [2016]


Fire Note Says: Artful and engaging, Peter Wolf continues to serve up well-crafted songs.
Album Review: Peter Wolf is an old school rock singer/icon, schooled in blues, soul, R&B, and country, essentially all the roots musics that came together to create the bastard child that is rock & roll. While he first rose to national attention as the fast talking lead singer for The J. Geils Band from Boston, Wolf (born Peter Blankfield) had begun his career as a radio DJ, who's hyped up on-air personality, "the Wolfa Goofa," an encyclopedic appreciation for the early history of rock & roll, and a voice reminiscent of Mick Jagger have long served his career as a songwriter and singer. He led the Geils Band to a couple airplay hits, "Love Stinks," a song covered notoriously by Adam Sandler in the movie "The Wedding Singer," and "Centerfold" before the band broke up the mid-80's.
In the years since then, Wolf has produced a number of critically acclaimed solo releases, including Lights Out (1984), Fools Parade (1998) and Sleepless (2002), while occasionally regrouping with his old band-mates for brief tours and one-off shows, like the opening night of Boston's House of Blues concert venue, and playing Boston's Fenway Park as the opener for Aerosmith, another home town band.
On A Cure for Loneliness, the 70 year old Wolf is in strong voice, and brings his formidable songwriting skills together for a collection of mid-tempo songs that serve the album's title with wit and natural charm. In "Peace of Mind," a fine R&B ballad, he sings, "When I was a young man I believed in everything/Now that I'm not a young man, I don't know what song to sing," but that's false modesty at best. He brings a real sense of clarity to both the songs he co-wrote for the project and the wise selection of covers.
Take his fun cover of the Moe Bandy's country hit, "It Was Always So Easy (To Find an Unhappy Woman)," which is the set up for the song's punch line, "'til I went looking for mine." The two other covers close out the disc, "Tragedy," a suitably brokenhearted soul ballad that was a hit for Thomas Wayne and the DeLons in 1959, and "Stranger," performed with simple acoustic guitar accompaniment, a country song dating back to Lefty Frizzell in 1965.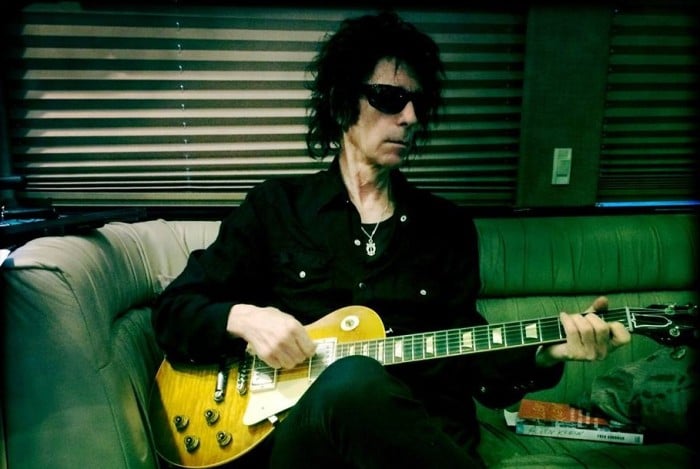 Perhaps the real curve ball on the record is "Love Stinks," the song Wolf wrote with Seth Justman and recorded with the J. Geils Band. To resurrect the song for a live audience, Wolf and his band, The Midnight Travelers, turn it into a fast bluegrass mandolin picker. It really shouldn't work, or even fit this recording, but strangely, and enjoyably, it does.
But elsewhere, on great rockin' tracks like "How Do You Know" and the other song recorded live, "Wastin' Time," the music fuels strong guitars by Duke Levine and Larry Campbell, aided by the soulful keyboards of Kenny White, and Wolf's own harmonica playing. In the set opening "Rolling On," Wolf sings "I don't intend to fade away or let the world run over me… I'm rolling on," declaring his commitment to look forward, even as he serves musical traditions rooted in the past with a passion.
Wolf wrote "It's Raining" in a classic R&B style with Don Covay, and was intended to be a duet sung with Bobby Womack, but Womack died before they could get into the studio to record it. The attention to detail from the horn charts to the doo-wop background vocals, it's easy to feel Wolf's commitment to get the sound and spirit of his influences just right. Artful and engaging, Wolf continues to serve up well-crafted songs, played with musicality and soul by his fine "band of brothers," and is without a doubt a sure cure for loneliness.
Key Tracks: "It Was Always So Easy" / "How Do You Know" / "Wastin' Time"
Artists With Similar Fire: Mick Jagger / Van Morrison / The Blues Brothers

Peter Wolf Website
Peter Wolf Facebook
Concord Music Group
– Reviewed by Brian Q. Newcomb
Latest posts by Brian Q. Newcomb
(see all)