Organs


Headin' For The Door
Killer Diller Records [2013]



Fire Note Says: Organs debut LP is an energized weaponization of the blues—and all in under 23 minutes.
Album Review: The NYC three-piece Organs is a band that rocks the question "When I rock 'jump,' you rock 'how high?'" Their debut through Killer Diller Records, Headin' For The Door packs tones for the blues bar brawlers, garage for the greasy gutter punks, and even some surf for the salty beachcombers. To get a bit more particular, Organs mashes a bunch of genres together: the 'fuck life' fun of Iggy and The Stooges; the blues basics of Paul Butterfield; the janky energies of Jon Spencer; the stoner surf of The Traditional Fools; the rudimentary tones of The White Stripes; the lo-fi fuzz vibe of Cy Dune. These are the places where Organs finds the purpose of their mission to annihilate the blues.
Right from the beginning, Headin' for the Door loads the cannon and catches your ear. "Femme Cache" goes for an all-out assault, combining noisy feedback with a sense of careening urgency. The title track is a balls to the wall riff ripper that catches waves with its surf tendencies near the end. "These Days (Ain't Quite The Same)" creates a fun formula, adhering to a sound that recalls Nuggets-era blues rock—it's a catchy tune that earns nostalgia points. The same goes for the next track "Living In a Dream," which heavily recalls the proto-punks of the of the 60's as well as giving a slight nudge to the recently resurrected tones of Public Nuisance. "California Blues" is a sunny push away from the garage and into the waves that easily infects the listener with its head-bobbing beat. The same goes for a fair share of the LP's final tracks. "Zoe" goes straight for the jugular with its best Traditional Fools impression. "Fragile Child" has shades of Joe Strummer with some tones that could be linked to Combat Rock. To wind down the affair, "Swinging In My Heart" uses a calmer ballad approach, taking notes from The White Stripes. The track reuses the loud/soft dynamics of songs like "Suzie Lee" and "I Can Learn" and adds Organs' own brand of whiney swagger to the affair.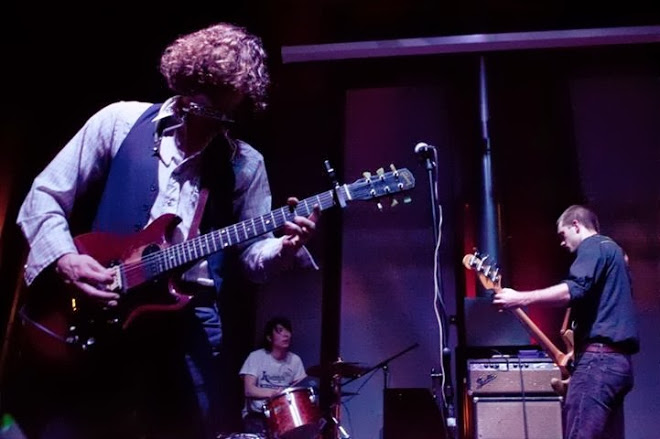 If you're still not cynic with all the blues bands popping out of the garage faster than you can say "Seven Nation Army," then NYC's Organs comes with a high recommendation. Headin' for the Door is a deceleration of independence built upon blues standards and Organs' special nuances make for a fun and invigorating listen. Organs wants to be raw and loud and that's a good thing—crank this one up for another spin and you'll not be disappointed.
Key Tracks: "Living In A Dream", "California Blues", "Fragile Child"
Artists With Similar Fire: The Growl / Iggy and The Stooges / The White Stripes
Organs Website
Organs Facebook
Killer Diller Records
-Reviewed by Christopher Tahy

Latest posts by Christopher Tahy
(see all)