OK Go


Hungry Ghosts
Paracadute/BMG Records [2014]



Fire Note Says: OK Go's Hungry Ghosts is fun and lively.
Album Review: It's tempting to start a review of an OK Go album by talking about treadmills or Nike+. That is to say, the band may be better known as a marketing concept rather than as creators of music. We'll be sticking to the music this time around because it is good enough to stand on its own. Hungry Ghosts is the Chicago band's fourth LP, which is surprising in and of itself. Seems like these guys have been around a lot longer than history would indicate. This LP shows a multifaceted and confident band that doesn't adhere to one genre, making for an unpredictable and fun listen.
With such a diverse album selecting a representative track or two becomes a challenge. There are few throwaways on Hungry Ghosts – even the mediocre tracks have their redeeming qualities. The most modern song of the set is the album opener "Upside Down & Inside Out." Vocals are distorted, synthesizers pop in and out, and guitars erupt throughout the song. It's full of hooks that please the ear with their abrupt harmonies and tantalizing false starts.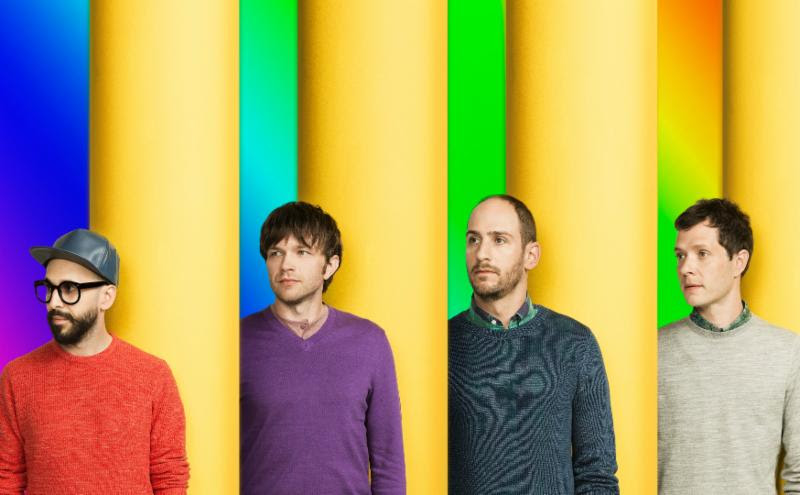 Immediately following "Upside Down & Inside Out" is "The Writing's On The Wall." Hungry Ghosts has heavy influences from both the 1970s and 1980s and this track falls in the latter category. Synthesizer and drums combine to evoke Flock of Seagulls. It's an understated tune that matches its forlorn lyrics well. "I'm Not Through" has a funky groove and a silky smooth chorus that leads into the brashest orchestral solo that rock music has seen this year (this is probably not true but it was a fun sentence to write nevertheless).
It's safe to say that Hungry Ghosts has something for everyone. OK Go doesn't need to rely on any gimmicks to sell this album – the music does all the convincing. Its only limitation is its lack of depth, but that would feel out of place on a breezy album such as this. For fans of modern rock OK Go has made an imminently listenable collection of songs.
Key Tracks: "Upside Down & Inside Out," "The Writing's On The Wall," "I'm Not Through"
Artists With Similar Fire: Phoenix / The Fratellis / We Are Scientists


OK Go Website
OK Go Facebook
Paracadute/BMG Records
-Reviewed by Matthew Heiner

Latest posts by Matthew Heiner
(see all)