Muse


Drones
Warner Bros. Records [2015]



Fire Note Says: Muse create another stadium rocker.
Album Review: I remember when Muse released their debut, Showbiz (1999), and they were considered a muscular Radiohead. The band quickly separated themselves with their sophomore effort, Origin of Symmetry (2001), and has never looked back. Over their last several releases, Muse keep going bigger and have created a modern day Queen/Rush hybrid that works well on the big stage but suffers a bit when it comes to the source material. On Muse's seventh studio album, Drones, the band keeps true to the most recent formula, as the album was described by frontman Matt Bellamy; "Drones are metaphorical psychopaths which enable psychopathic behavior with no recourse." Sure, that is a bit confusing but its a musical concept!
The good thing about Drones is that the band has produced another loud and roaring rock record. You really don't hear that very much these days and the songs are prime for the stage. The guitar on this record sticks out and pumps, pulses, riffs and breaks speakers. That is what you want from Muse as it also still has its strong undertone of bass running all over. There is plenty to like here if you are a Muse fan at all, such as the six minute "Reapers" which kicks off with a spiraling, almost VH "eruption" like, guitar beginning and has a sinister power to its robotic voices. The over ten minute, "The Globalist," is quite epic with all sorts of music wizardry going on and "Psycho" is just that, as it is the grittiest song the band has created in a while complete with some naughty four letter words being added for effect.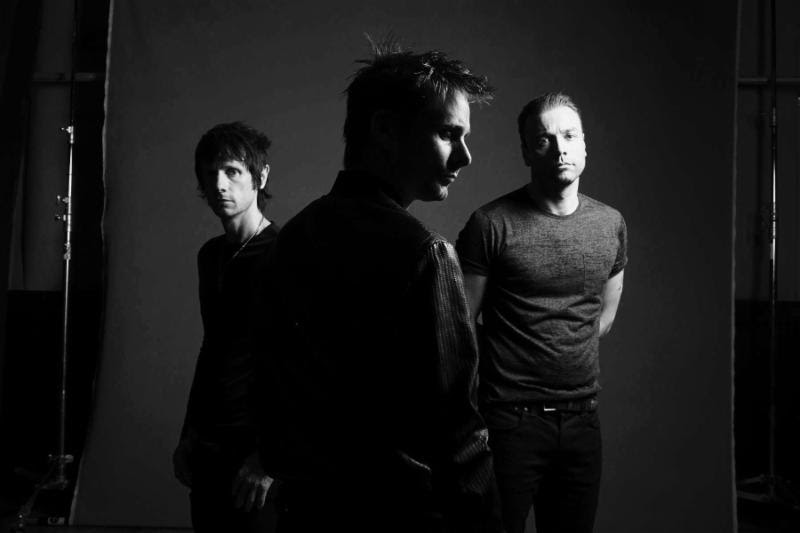 Drones is not very consistent which hurts the overall replay of this record. While "Dead Inside" is memorable with its striking out drums and Bellamy's crystal clear vocals and range, I just wish the song was more about his personal struggles than the concept of the album. This lost human connection is problematic throughout the record. The album feels too tweaked by co-producer Mutt Lange (Def Leppard, AC/DC, Maroon 5) which I would have liked to seen Muse go with a more unpolished sound at the risk of not selling as many records. Songs like the pop fueled "Revolt" and ballad "Aftermath" just water the record down too much for my taste.
Drones is an album to check out if you have been a fan. I don't think you would call many tracks on the album essential or go back to them very much after the newness wears off which is slightly disappointing. I really would like to see the band find the balance between the stage and the stereo output, while dropping the concepts. Writing from the heart could do wonders for their next record.
Key Tracks: "Psycho" / "The Handler" / "The Globalist"
Artists With Similar Fire: Queen / Rush / U2
Muse Website
Muse Facebook
Warner Bros. Records
– Reviewed by Christopher Anthony

Latest posts by Christopher Anthony
(see all)