La Luz


It's Alive
Hardly Art Records [2013]


Fire Note Says: La Luz's debut is full of surf rock surprises.
Album Review: Surfy rock from the Pacific Northwest? Sign me up! The all-female Seattle four piece, La Luz have just released their debut, It's Alive, and it is a very modernized surf record by heart with its roots firmly sewn by Dick Dale and The Ventures while having comparisons to current artists like Dum Dum Girls and Beach Day.
From the opening strums of first track, "Sure As Spring," you hear the rolling drums, organ and the surf guitar twang, as the 1-2 mid-tempo beat gets going and singer Shana Cleveland puts forth a somewhat echoed vocal that sounds right off the shores. From here the record slows down a bit and lets the band just mellow you out with the over four minute grooving wave riding "Morning High" and the classic sounding instrumental "Sunstroke." Each song is truly rich sounding but I will admit that the more up-tempo numbers like "Big Big Blood" and "Pink Slime" caught my ear quicker and have a stronger replay value. As a complete record, the slower mood songs such as the sultry "What Good Am I?" let the guitar walk down the boardwalk and create a nice balance while showing off La Luz's depth.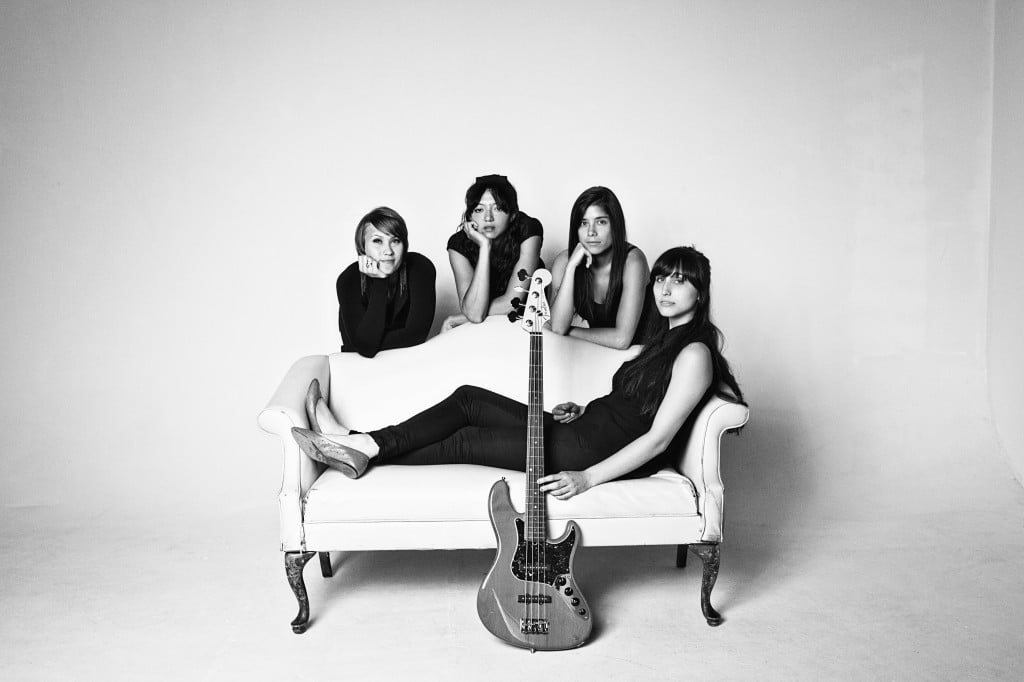 It's Alive gets better with multiple spins because the slower tracks start to get into your head. Surf fans should eat this record up and discover La Luz immediately because they will gain your respect right away with the album's abundance of really good sounding classic surf riffs. Overall, some indie fans may shy away from this record some because the more rock or garage sound is very hidden. You can hear the snarl in the quicker songs here but La Luz never completely let loose – I would love to hear this next time out. The organ attack alone during "Sure As Spring" has such teeth that if this record had just a little bit more of that edge running through its core, It's Alive would make my year end top 15 for sure. Regardless of my few minor suggestions, La Luz's debut is a really satisfying record – especially if surf music is your thing. The other exciting bit about La Luz is that the group has only been playing together for a year so they are only going to grow and get better for round two and I can't wait!
*It is important to note that La Luz were involved in a serious car accident last week. Their van was totaled, merch and gear completely destroyed and the girls were left terribly bruised. You can help out with a donation here at Hardly Art Paypal and help get them back on the road to support this solid album.
Key Tracks: "Sure As Spring", "Big Big Blood", "Pink Slime"
Artists With Similar Fire: Dum Dum Girls / The Ventures / Beach Day
La Luz Website
La Luz Facebook
Hardly Art Records
– Reviewed by Christopher Anthony

Latest posts by Christopher Anthony
(see all)