Jonathan Rado


Law & Order
Woodsist Records [2013]



Fire Note Says: Foxygen's Jonathan Rado steps out on his own with a fine collection of 60's influenced pop.
Album Review: Foxygen have been one of the bigger buzz bands of the year, their latest album, We Are the 21st Century Ambassadors of Peace & Magic, will most assuredly find its way on to many critics best of 2013 lists. Jonathan Rado is one half of the duo, and now that the band is potentially on eternal hiatus, he is the first to strike out with a solo album, Law & Order.
Like the Foxygen record from this year, there is plenty to like about Rado's Law & Order. It is a charmingly lo-fi collection of 60's influenced flower power pop songs. "Faces" is one of the best cuts on the record. It sounds like the kind of song that The Brian Jonestown Massacre used to toss off so effortlessly. An homage to mid period obscure Stones pop mixed with the melodicism of The Kinks, it's a definite winner. Elsewhere, "Looking 4a Girl Like U" comes off like some arena ready loverman soul ballad, that was recorded on a microcassette recorder. The vocals, though heavily distorted, to the point of almost being unintelligible, convey a sense of longing that fits the vibe of the song perfectly. "Dance Away Your Ego" is a nifty uptempo pop instrumental number that wouldn't have been out of place on an early Belle & Sebastian record, or on a Booker T and the MGs record.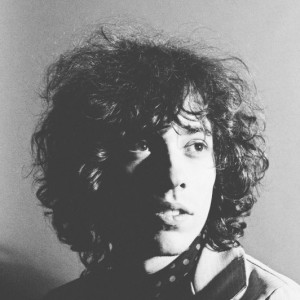 The record continues to bounce around from influence to influence, which makes it an interesting enough record, but often makes you wonder exactly who Jonathan Rado as a solo artist really is. Law & Order is uneven, it tends to meander and mess around too long with slower tempos when his strength really lies in the uptempo stuff. The fidelity is all over the map as well, which doesn't bother me a whole lot, but I can see it troubling listeners with a less forgiving ear. Rado clearly has a ton of talent, and Law & Order certainly is a fine showcase for his many facets and talents. I would like to see him tighten up his overall vision for his next record just a bit, as I think it would really help to take his record from "Hey this is pretty good" to "Man, you have to hear the new Jonathan Rado record".
Key Tracks: "Faces", "Looking 4a Girl Like U", "Hand in Mind"
Artists With Similar Fire: Brian Jonestown Massacre / White Fence / Ty Segall
Jonathan Rado Website
Jonathan Rado Facebook
Woodsist Records
-Reviewed by Kevin Poindexter

Latest posts by Kevin Poindexter
(see all)