Ha Ha Tonka


Heart-Shaped Mountain
Bloodshot Records [2017]


Fire Note Says: Stretching the category of roots rock, Ha Ha Tonka mix a variety 80's classic alternative sounds with an organic country rock flare.
Album Review: A decade into their relationship with Bloodshot Records, Ha Ha Tonka release their 5th album of rootsy Mid-American college rock and Ozark mountain music. Formed in West Plains, Missouri, way at the bottom of the state almost to Arkansas, named for a state park in the Ozarks, bar-tested in the college town of Springfield, Ha Ha Tonka offer up a mature collection of earthy rock & roll, the a country twist and a shot of southern comfort.
In the liner notes, the band acknowledges that Heart-Shaped Mountain "is our love album," but as on previous albums, the band's outlook remains realistic and unflinching, never succumbing to rose-colored romanticism. Still on "Going That Way," the song that contains the words that gives the disc its title, points to a "promised land, and if anyone can lead you astray, I'm going that way."
The album's opening track, "Race to the Bottom," recalls 80's alternative music classics from bands like R.E.M. and The Church, and together alongside "All With You" and "Height of My Fears," that both feature familiar keyboard runs, suggests an earlier time in the band's career, perhaps playing party covers in collegiate dance clubs, floors sticky with beer. But on the album's back-side, things shift toward rockin' country on tracks like "The Party," "Arkansas," and "Favor" with an organic flare that sounds natural in these environs.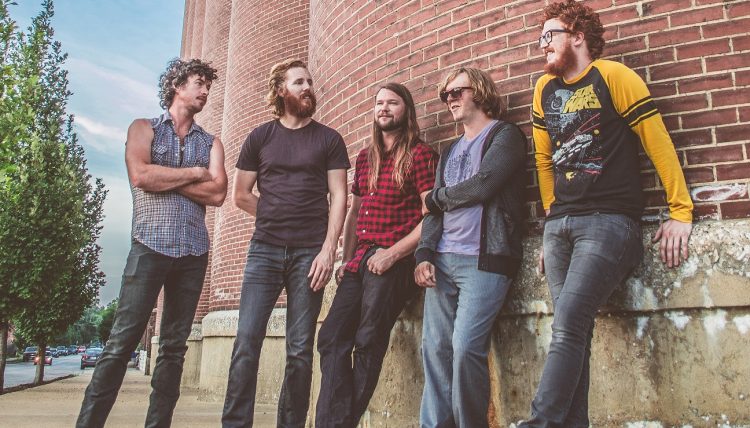 Here in 2017, Ha Ha Tonka has managed to mix a variety classic sounds from several of rock music's more creative periods all the way back to the folk rock of the 60's into a sound that's consistently interesting. They make it all their own with consistently strong musicianship and solid songwriting of Brian Roberts with accessible pop hooks, and impeccable vocal harmonies, and an inevitable tilt toward up-beat rollicking rockers. The band also features Brett Anderson on lead guitar, mandolin and keys, multi-instrumentalist James Cleare, bassist Luke Long and drummer Mike Reilly.
The clear theme throughout the ten songs is that thing that makes the world go 'round, love. "The Party" finds a couple as the last two standing when the rest of their friends have settled down and married. "Everything" hopes for the very best, "everything you thought it would be," while "Height of My Fears" acknowledges how opening one's heart to love also opens one up to anxiety about the tears and hurt of losing the object of one's desire. One dreams of a "Land Beyond" where we know bliss, while in the meantime we're "breaking every law in Arkansas." And that last one gets points for the best use of rhyme, while shouting out the neighbor on their southern border.
Ha Ha Tonka can bring it close and quiet, then open things up with an expansive and energetic burst of sound. While stretching the category of roots rock, they never get too far away from their roots, mixing a variety of classic approaches with their own mid-western stamp on it.
Key Tracks: "Race to the Bottom" / "Everything" / "Arkansas"
Artists With Similar Fire: Old 97's / The Avett Brothers / Wilco

Ha Ha Tonka Website
Ha Ha Tonka Facebook
Bloodshot Records
– Reviewed by Brian Q. Newcomb
Latest posts by Brian Q. Newcomb
(see all)