Golden Suits


Golden Suits
Yep Roc Records [2013]



Fire Note Says: Take a nice psych/folk pop trip with Fred Nicolaus and his new project Golden Suits.
Album Review: There is a lot to like about Fred Nicolaus and his new project Golden Suits. For those who don't know, Nicolaus is half of the driving force behind Department of Eagles, a band which is often just thought of as a Grizzly Bear side project. To think of that band in that particular way is a mistake, and by doing so, it would be easy to dismiss Golden Suits as a side project of a side project, and that misses the whole point. Golden Suits is chock full of interesting rhythms to go along with the gorgeous laid back pop melodies on the album.
"Swimming in '99" is everything that is great about this album encapsulated in one song. It has cool instrumentation, a steady beat, and a great vocal melody. "I Think You Would Have Been Mine" is also another standout on the record. It's ethereal pop, dreamlike, with instruments floating in and out, all the while gently floating forward as if on a cloud. "Dearly Beloved" is another standout track, it slowly builds upon itself, layers are constantly added, it reaches its peak and then slowly melts away into the ether. It's a nice finish to the album.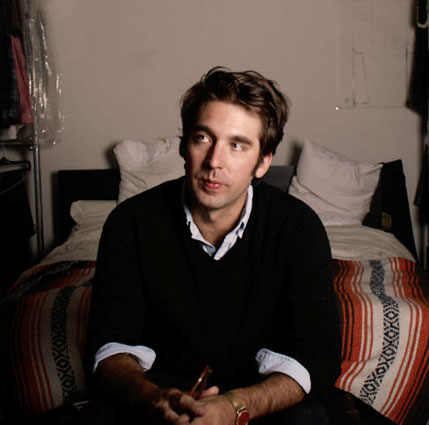 My main issue with the album is that it never really shifts gears at all. It settles into a nice mellow folk pop groove and doesn't go anywhere else. It makes it a bit hard to digest the whole album in one sitting, I found myself wandering away from it. It was when I broke the album up into smaller digestible pieces that it really started to open itself up to me. Every song is pretty good, but it just didn't quite get up to that next level for me which would have been a 3 ½ or a 4. By no means is this a bad record though, fans of Department of Eagles should definitely look into this one!
Key Tracks: "Swimming In '99", "Wash it Away", "Dearly Beloved"
Artists With Similar Fire: Grizzly Bear / Dodos / Atlas Sound

Golden Suits Website
Golden Suits Facebook
Yep Roc Records
– Reviewed by Kevin Poindexter

Latest posts by Kevin Poindexter
(see all)