Dream Theater


The Astonishing
Roadrunner Records [2016]


Fire Note Says: Progressive metal heavyweights push the envelope with a 34 song rock opera.
Album Review: Since forming at the Berklee College Of Music back in 1985, Dream Theater have sold over 10 million records world wide and, along the way, pretty much invented an entirely new genre: progressive metal. Combining the shredding guitar heroics of Metal with the musicianship of Prog, Dream Theater's place in Rock music is secure. Secure enough to survive losing founding member Mike Portnoy in 2010. Although Portnoy has been extremely busy with many creative outlets for his awesome drumming prowess (Transatlantic, Neal Morse Band, The Winery Dogs, Metal Allegiance, Flying Colors, Liquid Tension Experiment, Adrenaline Mob, Avenged Sevenfold and even a stint with Twisted Sister) his old mates have carried on with the equally capable Mike Mangini and although the first two post-Portnoy albums were a little bland, this one (the band's thirteenth overall) is anything but. Clocking in at well over two hours, The Astonishing is one of the most ambitious recordings ever. A true concept album (their first since 1999's masterpiece Metropolis Pt. 2: Scenes From A Memory) in every sense of the phrase, the story is convoluted in the extreme – filled with multiple characters with names such as Emperor Nafaryus, Empress Arabelle and, of course, Crown Prince Daryus – the basic idea behind it is a mash-up of Star Wars, Game Of Thrones and Rush's 2112. Rebellious youth who use music to unite the forces of good over evil – or something like that. Singer James LaBrie attempts to give each "cast" member a unique voice but is really let down by guitarist John Petrucci's horrific lyrics. Best to concern ourselves with the music then. And there's a lot of it.
Long-time fans of Dream Theater have not been kind so far to the Disney-On-Ice quality to the proceedings. There is a definite attempt to keep the solos to a minimum. Many of the songs are slow-burning ballads that rely on melody instead of chops. As far as things go, there's precious little Metal or Prog to be found. Jordan Rudess is clearly writing most of the music as piano and orchestra are prominent throughout. One complaint that I have heard repeated numerous times is the backseat Mangini and bassist John Myung take on the album. It's a legitimate point. When you've got one of the best rhythm sections in the world it is a bit weird how underutilized they are but within the context of what Dream Theater are trying to achieve it does make sense. This is more than just a rock opera – it's more akin to a full-fledged Broadway musical.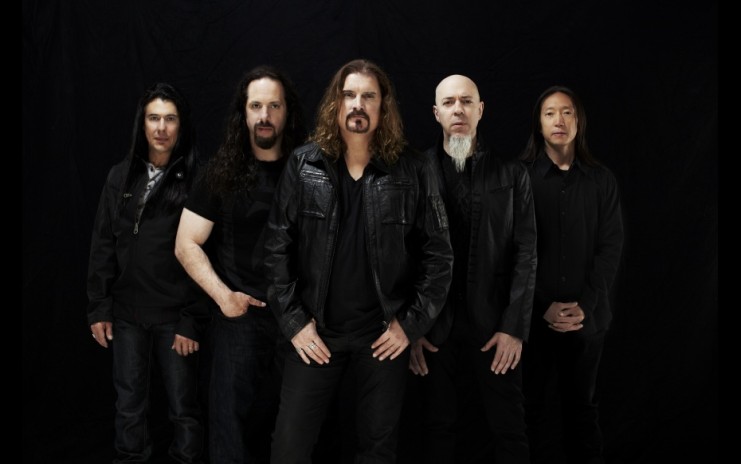 Although broken up into 34 pieces, The Astonishing flows very nicely as a unified whole. One early highlight is "The Gift Of Music." It's butressed by some of the least offensive lyrics of the bunch. The over-the-top approach is in full effect as a choir serves as back up vocalists and the arrangement is augmented by the Prague Philharmonic Orchestra. One of the proggier songs is "A Life Left Behind" and, as a result, it's probably my favorite track. It begins with an acoustic guitar figure that is embellished amply by Rudess' keyboards and LaBrie's underrated tenor. The first disc is the stronger (and longer) of the two but disc two has some great tunes. The best of these is "Moment Of Betrayal" and it's ability to stand on its own merits without needing context make it a stand out. After two hours and ten minutes we finally get to the last song: "Astonishing." It's a beautiful and powerful track. Powerful in a way Dream Theater have never attempted.
So yeah, The Astonishing is burdened by a questionable concept and some God awful lyrics but watching Dream Theater mature into a brand new animal is exciting. Styx, Queen and Muse come to mind more than Opeth, Symphony X or Iron Maiden this time around and honestly I'm okay with that. Pomp Rock is a genre that may best be left in the crypt but hearing it dusted off and taken out for a spin just this once feels right. This is a band with nothing left to prove and a huge fan base to fuck with – so as far as the act of releasing this beast comments on its subject matter: this is an act of rebellion, deal with it.
Key Tracks: "The Gift Of Music" / "A Life Left Behind" / "Moment Of Betrayal"
Artists With Similar Fire: Ayreon / Opeth / Symphony X

Dream Theater Website
Dream Theater Facebook
Roadrunner Records
-Reviewed by Scot Lade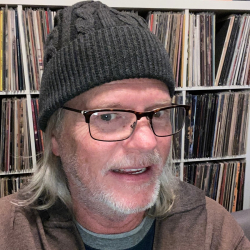 Latest posts by Scot Lade
(see all)