Dirty Fences


Too High To Kross
Volcom Entertainment [2013]



Fire Note Says: Dirty Fences' first full-length is a nitro-fueled punk ride.
Album Review: Dirty Fences is a punk band with roots in both Boston and Brooklyn. Its members include Max Comaskey (bass/vocals), Jack Daves (vocals/guitar), Max Hiersteiner (drums/vocals), and Max Roseglass (guitar/vocals). As described above each member has responsibility with vocals on the album which infuses the songs with a raw punk energy evocative of the stellar punk era of the late 1970's. I was most reminded of The Ramones but the music of Dirty Fences is an amalgam, an homage to that piece of music history.
As I first fired up Too High To Kross I was impressed by the energy, the fire that Dirty Fences played with. Opening track "Kilsythe" sets the tone for the rest of the album. And when I say it sets the tone, the formula used to form that song is rarely diverged from for the remaining tracks. Each songs clocks in between two and three minutes and each has the same pace to it. The formula is best executed on tracks "All I Want" and "White Lies." "All I Want" has a frenzied guitar and a swagger that brought a smile to my face. The song doesn't have much to say other than a plea for a night-time hookup. "White Lies" has the band join in during the chorus and the vocals are uttered with a staccato pronouncement. Its theme is similar to that of "All I Want." Dirty Fences is intent on having fun and burning through each song.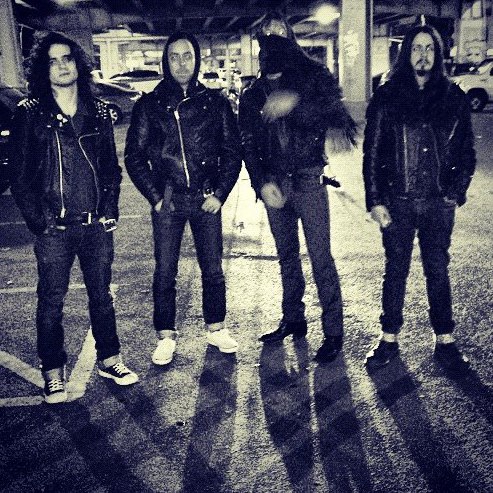 The standout song for me was "King's Cross." The tempo slows down a hair and it has more of a countrified sound to it – an interesting marriage of Southern and punk rock sounds. An album with more experimentation and diversity that "King's Cross" offers would have been much more interesting to my senses. There's even time for a short guitar solo. It ends like an early REM song, which also balanced light punk and Southern rock influences.
The bottom line for Too High To Kross is that it is an album crafted by lovers of punk rock for lovers of punk rock. I imagine Dirty Fences puts on a hell of a show as their energy is evident throughout. I found my threshold was four of five songs for the album and would happily put a song or two on a playlist with other bands. Thirteen tracks was too long and in the future different sounds (like on "King's Cross") would have kept me more engaged.
Key Tracks: "All I Want", "King's Cross", "White Lies"
Artists With Similar Fire: The Ramones / The Stooges / Redd Kross
Dirty Fences Website
Dirty Fences Facebook
Volcom Entertainment
-Reviewed by Matthew Heiner

Latest posts by Matthew Heiner
(see all)