Day Wave


Headcase / Hard To Read
Grand Jury Music [2016]


Fire Note Says: Day Wave's debut is an engaging jangle-rock emo experience.
Album Review: Day Wave is Oakland's Jackson Phillips; he tours with other musicians who comprise the band. Headcase / Hard To Read is a full-length consisting of two EP's, last year's Headcase and 2016's Hard To Read. If you're familiar with last year's EP, then only half of this album contains new material. Lucky for me, I hadn't heard any of it before and had the pleasure of going on a Day Wave deep dive for the first time.
What does Day Wave sound like? If you start with the band Real Estate, speed them up by 162%, and then add some lyrics about not fitting in, you get Day Wave. This album has a very strong production value, so most of the songs are going to have the same feel. If you check one out, you'll get a feel for that the band is going for and whether you should go any further. That answer was a definite yes for me; I love jangle rock and the New Wave style it's presented in works.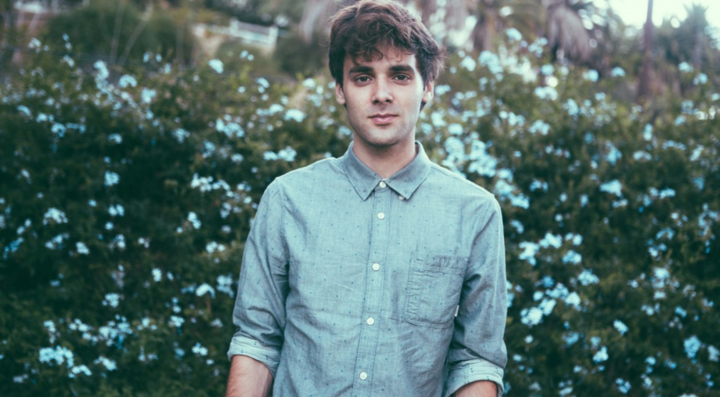 Album opener "Nothing At All" has a guitar riff that immediately resonates; drums and synths keep the pace moving. Phillips' voice fits right in, but it's the lyrics that can be either enthralling or distracting. Even if you're not a person who notices the stories that songs can tell, to the credit of Phillips' songwriting they are front and center. Again, the producer's decision to highlight these lyrics distinguishes Day Wave from similar groups. The chorus of "Nothing At All" keeps asking "What are we good for?" and answers "Somebody tell me, 'cause I don't know anymore." For good measure, we even get a "Fuck the world" thrown in. That these lyrics are wrapped up in such warm sounds makes for an engaging experience.
The album's loudest and catchiest song, "We Try But We Don't Fit In" pulls off the trick of making an ethereal angst anthem. "Gone" goes the other way by being more subdued, but it is as equally intense in its affectations. There are a lot of other great songs on Headcase / Hard To Read, but eventually the album's themes of heartbreak and not fitting in wore me down. With a little more deftness, like Phillips is able to do in "Gone," Day Wave's debut is a can't miss. It falls just short but the success bodes well for Phillips' future.
Key Tracks: "Nothing At All" / "We Try But We Don't Fit In" / "Gone"
Artists With Similar Fire: Surfer Blood / Real Estate / Ski Lodge

Day Wave Website
Day Wave Facebook
Grand Jury Music
-Reviewed by Matthew Heiner

Latest posts by Matthew Heiner
(see all)