David Kilgour & The Heavy Eights


End Times Undone
Merge Records [2014]



Fire Note Says: Yet another in a long line of consistently excellent releases from the New Zealand legend!
Album Review: David Kilgour has been releasing and performing music since the late 70's, starting with The Clean before moving on to The Great Unwashed, and back again with The Clean. He also has one hell of a solo career that is nothing if not consistently excellent and as highly rewarding as The Clean. The best part is, even though The Clean is higher profile, he has released almost twice as many solo albums as he has Clean albums. So for fans that just can't get enough of that classic New Zealand sound, they really need to dive into the vast Kilgour solo discography.
Kilgour has always covered a vast sonic territory on his records, from noisy rockers, to psychedelic guitar freakouts, to gentle indie pop, often mixed together with his own unique stamp added to it. He is remarkably similar to Yo La Tengo in the sense that you can't quite put your finger on what makes his sound, but you always know it is him when you are listening to one of his songs. And Like Yo La Tengo, you never know exactly where he is going to go on any particular song, but you know it's going to be good when it gets there. "Like Rain" opens End Times Undone on a droney psych number, before fading into the pop bliss of "Lose Myself in Sound" providing a dramatic one-two opening punch, and perfectly encapsulating the mood of the record in miniature form. "Light Headed" sounds woozy, almost dreamlike, and drifts headlong into the country rock of "Christopher Columbus". The record is full of excellent transitions like this, it almost seems like it is effortless for Kilgour to blend so many styles into a cohesive whole, though after doing it for well over 30 years, I suppose he has enough practice at it. Kilgour and band drop the two hardest rockers, "Crow" and "Dropper" right into the middle of the record, and they serve to shake up the listener from the dreamlike haze woven by the first part of the record.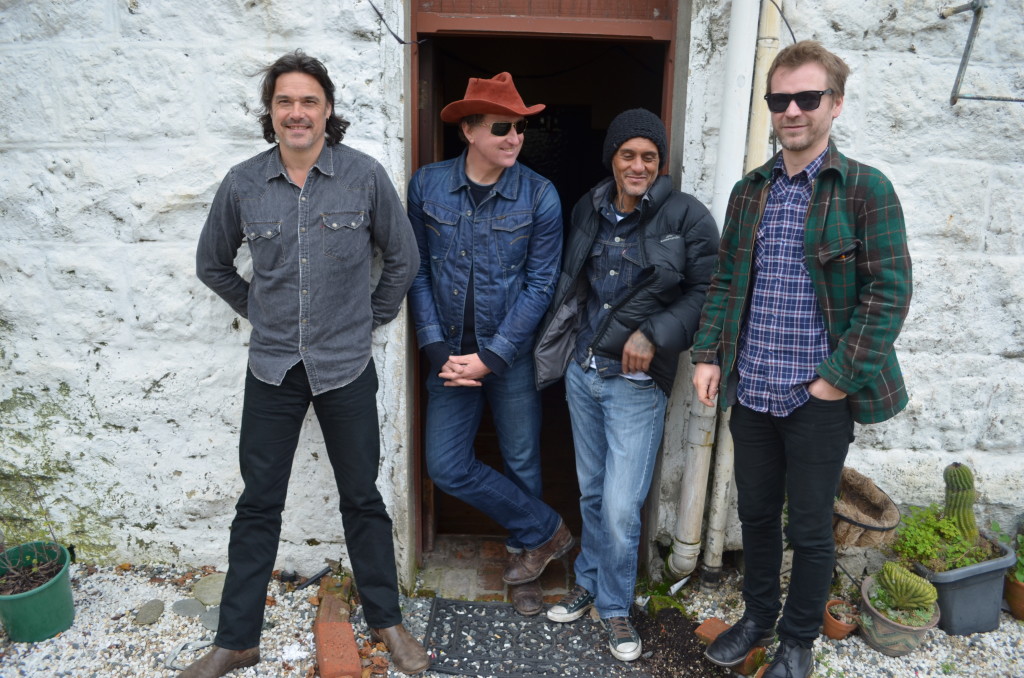 End Times Undone certainly isn't rewriting the David Kilgour songbook, nor does it have to. Kilgour utilizes his backing band, The Heavy Eights to perfectly accentuate his unique musical vision, and they are more than up for the challenge. Over the course of his career it can be said that David Kilgour had a hand in shaping the direction and sound of indie rock and where it is at currently. It can also be said that to this day, not many artists are make music as challenging and satisfying as both in the past and in the present. His longevity and consistency are remarkable. He is as good today as he was 30 years ago, hell he is probably better today than he was 30 years ago. How many artists can you say that about?
Key Tracks: "Like Rain"/ "Dropper"/ "Lose Myself in Sound"
Artists With Similar Fire: Yo La Tengo / The Bats / Guided By Voices

David Kilgour Website
Merge Records
– Reviewed by Kevin Poindexter

Latest posts by Kevin Poindexter
(see all)