CHVRCHES


The Bones Of What You Believe
Glassnote Records [2013]



Fire Note Says: CHVRCHES debut album or the death of the guitar in pop music – discuss.
Album Review: There has been some debate around The Fire Note about the relative merits of Scottish trio CHVRCHES and their much-hyped debut album, The Bones Of What You Believe. Is this thing really that good? Is this all hype or is there something worthwhile going on here? Are guitars going the way of the Dinosaur? I have no earthly idea about any of that. All I can do is listen to the record and report back to you, our faithful readers.
On the one hand, it is tempting to imagine that this is the record Tegan And Sara were trying to make with Hearthrob and failed (miserably.) Or maybe this is the logical conclusion to all the 80's indebted synth-pop going on these days. If so, it's a hallow victory. Yaz was doing this stuff 30 years ago – and better. To be fair there are real moments of soaring bliss to be found here but the almost total disregard of the old six string is curious given the fact that Iain Cook is from post-rockers Aereogramme and Martin Doherty was a touring member of The Twilight Sad. And there is one guitar song ("Tether") on the album so they're not allergic to them. They merely prefer the synthesizer, I guess. So how does CHVRCHES fare against their numerous competitors? Not all that poorly actually. Singer Lauren Mayberry has a likeable, dead-pan voice that implies more depth to these songs than is actually present. Songs like "Lies" are catchy as hell, to be sure. Depeche Mode would be proud.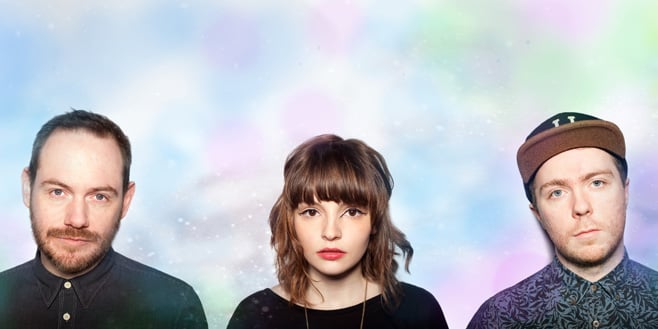 Several tracks off Bones have been floating around for a little while including opener "The Mother We Share." Instrumentally it's like an OMD song but Mayberry's vocals keep it very 2013 – vocoder and all. Her melodies aren't that far removed from Taylor Swift in an alternate universe. Another song that was previously released as a single is "Recover." It's got a hook that Purity Ring wishes they came up with and despite the synths and the handclaps it doesn't feel too beholden to its influences. That's quite a feat. Doherty gets lead vocal duties on "Under The Tide" and come-down closer "You Caught The Light." His calm voice provides a nice counter balance and given the album's monchromatic nature it is much needed.
Throughout Bone's twelve tracks there is an attempt to create dichotomy between the synthetic and the organic. The best synth-pop bands achieve this by putting a very human lead singer front and center. CHVRCHES is no different. But what they do well (write ridiculously catchy pop songs) they do very well indeed. What they lack (something unique and wholly their own) they may, in time, find. And if you're looking for a pop album with solid hooks and strong melodies you could do a lot worse.
Key Tracks: "Lies", "The Mother We Share", "Recover"
Artists With Similar Fire: Purity Ring / Yaz / Passion Pit
CHVRCHES Website
CHVRCHES Facebook
Glassnote Website
-Reviewed by Scot Lade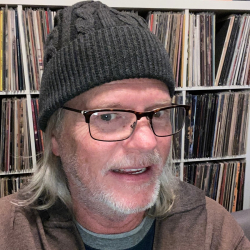 Latest posts by Scot Lade
(see all)