Christian Bland & The Revelators


The Unseen Green Obscene
The Reverberation Appreciation Society [2014]



Fire Note Says: Christian Bland and the Revelators third album is an homage to past heroes.
Album Review: The Black Angels' Passover just so happens to be considered a modern day psychedelic classic. With its dark titles, imagery, and piercing sounds Passover could have been conceived in the Apocalypse Now's LSD laced, tribal infested jungles. These sounds and themes felt almost like a loose narrative/concept album that only made a greater impact on the listener. Christian Bland happens to be the guitarist lending his talents to The Black Angels. He also happens to have a few other side projects. The very much enjoyable UFO Club as well as Christian Bland and the Revelators. Having released two albums prior, Christian Bland and the Revelators return here with their third, The Unseen Green Obscene.
The best thing to say about The Unseen Green Obscene is that Christian Bland has clearly done his homework. The biggest drag? Is its level of homage played and maybe a bit too much studying. Bland and Co. has their heroes: Brian Wilson, Sid Barrett, Peter Greene, Nuggets Artists, Silver Apples, July, The Velvet Underground, The 13th Floor Elevators, The Zombies, Jefferson Airplane, and others. Bland isn't afraid to hide this with songs like "Sid Barrett Blues" making references to "scarecrows" and "rats." As well as "Brian Wilson" taking the famous So-Cal sunshine psych pop vibe that gave another level to the Beach Boys. "The Reverberation Appreciation Society" shows a slight nod towards The Kinks and their "Village Green Preservation Society." It's from these examples where I draw my conclusions. These tributes leave little room for some originality. The reason, in my mind, that modern day artists such as The Shine Brothers, Rose Windows, Night Beats, Holy Wave, Wand, Temples, and others flourish is because of strong inspired links bolstered with catchy originality. Even with a direct throwback vibe the key tracks here come across strong. "Gnostic Blues" light guitar pattern is sure to induce a hip shake-n-twist. "Guns for Guitars" takes a nice nod to the protest strummer as Bland calls for fathers to trade their guns for guitars, so their sons can build another day. "Point Man Blues (AWOL)" combines beautiful arrangements with narrative ties that I loved so much.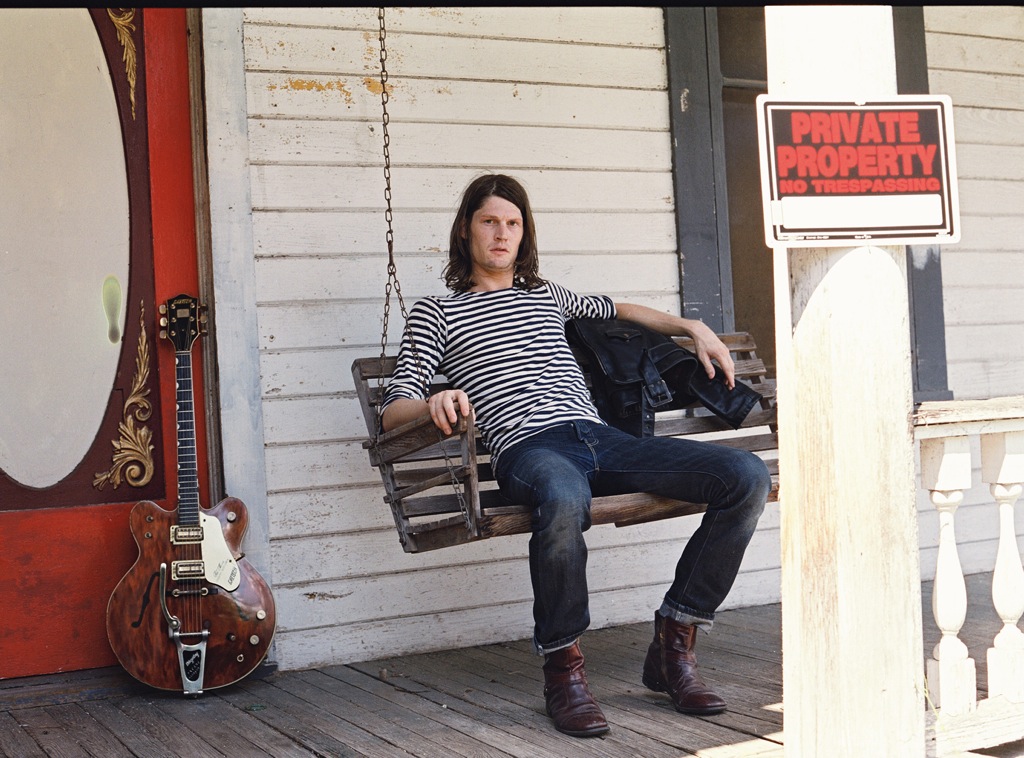 Clocking in at 14 tracks, Christian Bland and the Revelators' The Unseen Green Obscene has its moments but has some flaws. The hit or miss approach diminish the memorability and will not keep The Unseen Green Obscene in constant rotation, but its surprise during a shuffle could easily inspire an audio driven acid trip. That's just how Christian Bland and the Revelators roll.
Key Tracks: "Gnostic Blues" / "Guns for Guitars" / "Point Man Blues (AWOL)"
Artists With Similar Fire: Holy Wave / The UFO Club / The Zombies

Christian Bland and the Revelators Website
Christian Bland and the Revelators Facebook
The Reverberation Appreciation Society
-Reviewed by Christopher Tahy

Latest posts by Christopher Tahy
(see all)